Chanathip: Thailand needs encouragement in next match against UAE
The 26-year-old Thai midfielder was happy with three points in a 3-0 win over Indonesia last night, but is hoping fans will continue to support Thailand in the next game.
Akira Nishino's team had an outstanding performance in pulling off an away 3-0 victory over Indonesia with Supachok's pair and Theerathon's penalty goal. Immediately after the match, Theerathon and Chanathip returned to their J-League clubs.
"I am happy with Thailand's triumph. Everyone practiced hard for that game and they will keep on track for the next match for the Thai fans. I just want to tell the young players that they should be confident about their style, not worry about anything on the pitch, and always do the best they can," Chanathip told the media at the airport.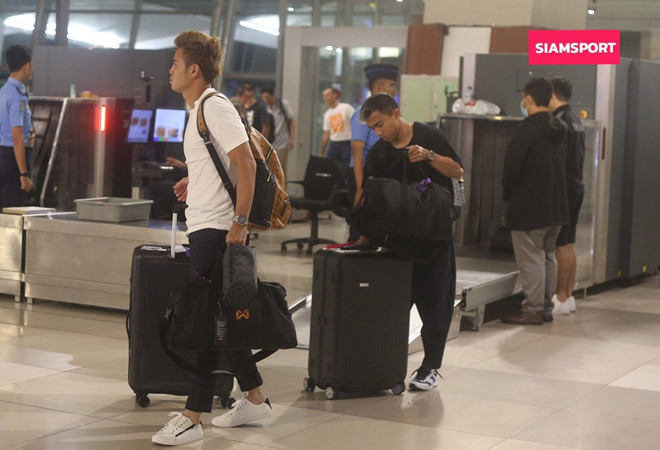 "Thanks to the Thai fans for supporting Thailand national team. The whole team will do their best in the upcoming matches, but we need your encouragement, especially in our home match against UAE," added Chanathip.
The win last night also gave coach Nishino a headache when Theerathon picked up an injury in the 73rd minute right after his teammate Supachok sealed the 3-0 win for Thailand.
Theerathon later said, "The injury didn't affect me much. I want to thank all the Thai supporters for your huge dedication to the team."
Chanathip'sJ-League club, Consadole Sapporo, will take on Vegalta Sendai at home, while Theerathon will play  an away match against Sanfrecce Hiroshima for round 26 of the J-League.