Vietnam U22 goalie Bui Tien Dung: "It's not a successful season for me"
Thứ năm, 26/09/2019 13:15 (GMT+7)
Bui Tien Dung has expressed his frustration about his his performance this season, despite his club's successful bid to defend their V-League championship.
Hanoi beat SLNA 1-0 on Thursday while the V-League has two more rounds remaining.
Dung struggled to find a slot in Hanoi's official lineup due to injury and senior Van Cong's excellent play.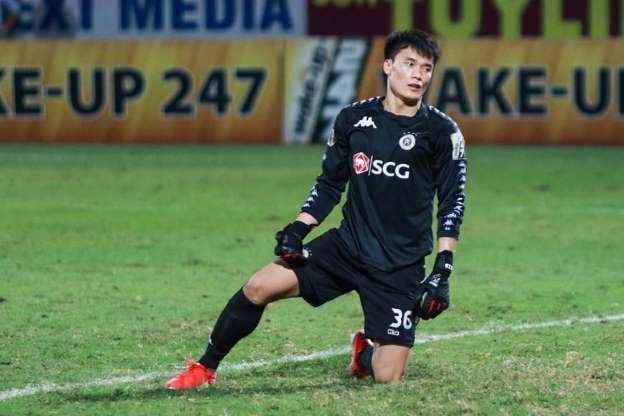 "I am really happy. This is what I have always dreamed of in my career. I want to thank my teammates for their fighting spirit on the pitch. They give everything they have till the very end," Dung told the media.
"But this has not been a successful season for me. I sat out quite a lot."
After the V-League, Bui Tien Dung and Hanoi FC will play at the National Cup and the AFC Cup inter-zonal finals against North Korea's April 25 club on Sept 25 and Oct 2.
VIDEO: "Huênh hoang" tới lò Kickboxing thách đấu, cao thủ Kungfu biến thành "bao cát"
Một diễn đàn võ thuật tại Việt Nam đã chia sẻ đoạn Clip màn tỷ thí giữa một võ sĩ kickboxing chuyên nghiệp và võ sư cổ truyền.