Park Hang-seo points out the strongest opponent of U23 Vietnam
Thứ năm, 26/12/2019 14:55 (GMT+7)
Park Hang-seo highly appreciates U23 UAE, which is considered the strongest opponent of U23 Vietnam at AFC U23 Championship 2020 finals.
In the recent shares, Park Hang-seo reveals that many U23 players are exhausted and injured after SEA Games 30th. The South Korean strategist hoped his players soon get over their mistakes before the tournament.
"After SEA Games, we flied to South Korea for rehalibitation and training. Many players seemed to be exhausted and injured. We will focus on improving their weaknesses in SEA Games after coming back to HCM.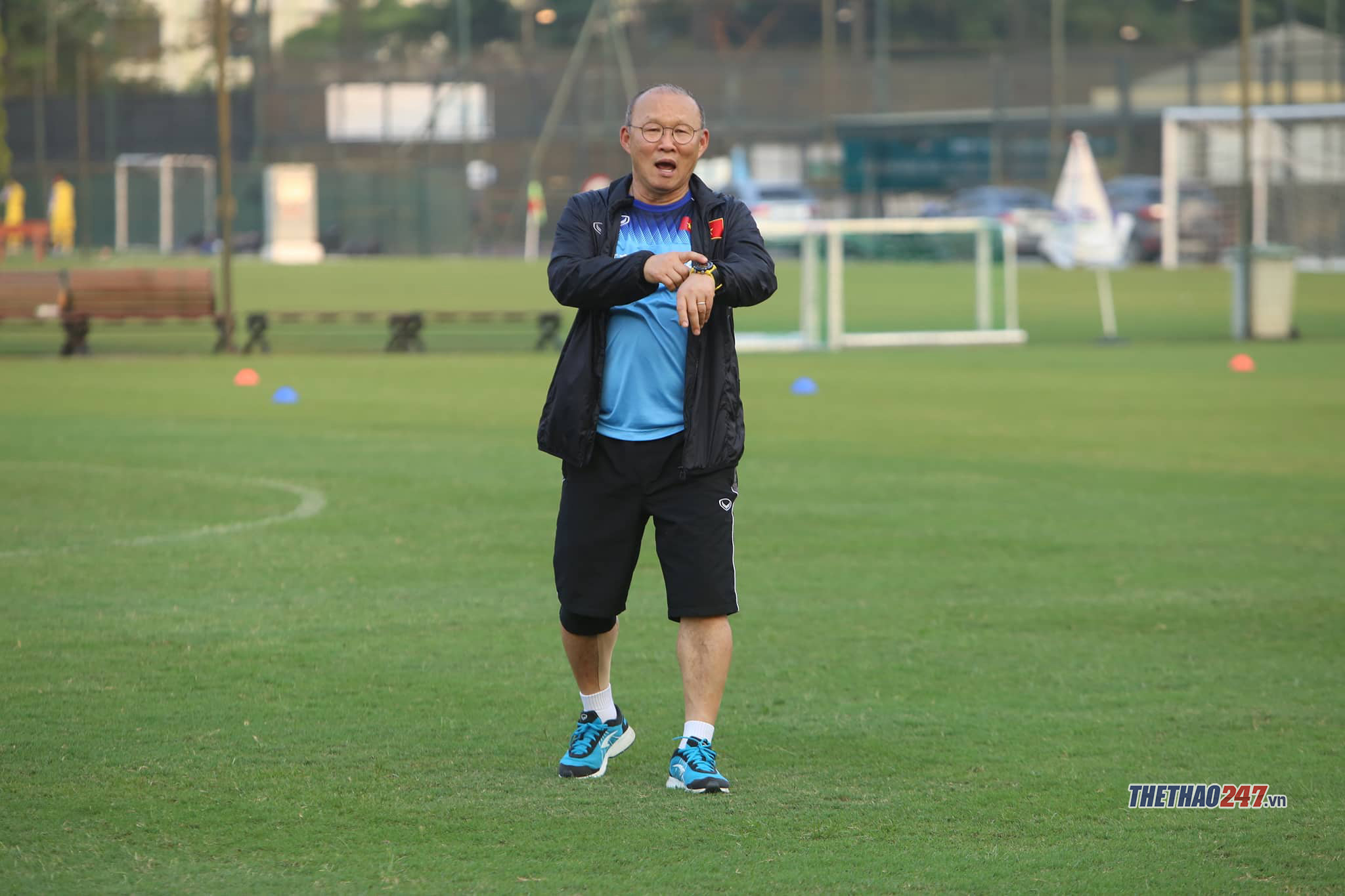 U23 UAE includes 3-4 internationals, so they will be a strong rival for us. Jordan is also a tough one. We don't know much about the North Korea with very little imformation. We will analyize our rival's games," said Park.
In the final of AFC U23 Championship 2020, Vietnam is in the same group with UAE, Jordan and North Korea.
Accordingly, U23 Vietnam will visit Thailand on January 1. Park Hang-seo will have a friendly game at Bangkok on Jan 3.
VIDEO: "Huênh hoang" tới lò Kickboxing thách đấu, cao thủ Kungfu biến thành "bao cát"
Một diễn đàn võ thuật tại Việt Nam đã chia sẻ đoạn Clip màn tỷ thí giữa một võ sĩ kickboxing chuyên nghiệp và võ sư cổ truyền.
Cập nhật lúc: 10:15:15 24/05/2022