Park Hang-seo stays in South Korea while U23 Vietnam came back
Thứ tư, 25/12/2019 14:42 (GMT+7)
Park Hang-seo and coaching staff will not come back to Vietnam for personal reasons.
U23 Vietnam landed in HCM FC after 10-day training in Teongyong. However, the Korean coach will not come back with the coaching staff.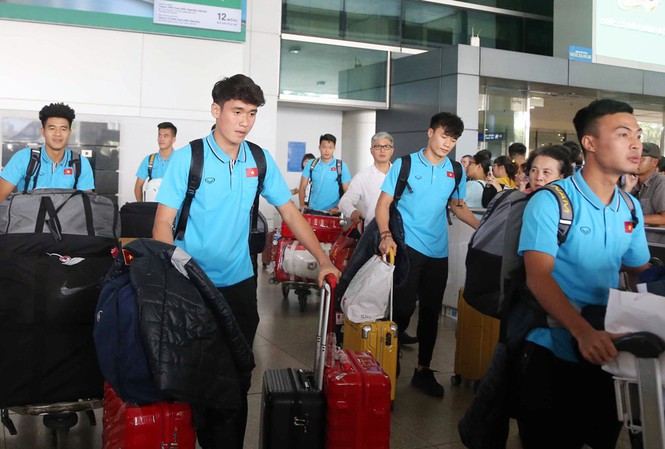 The reason for this is Park and his assistant are having short Christmas vacation.
Mr. Park is a deacon of Protestantism. This time is very important to these religious people. People will gather with their families and go to the Church to perform a ritual of prayer.
Earlier, Park did not have much time for his family even though U23 Vietnam's training place was very close to his homeland. Only in the last days, he can take students to Sangcheong to visit his mother and relatives.
The 60-year-old coach could not hire the tears when meeting his mother after a long time of separation.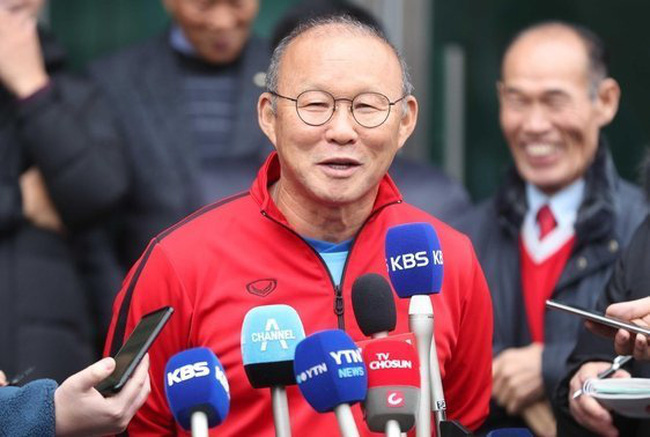 It is expected that Mr. Park and his colleagues will return to Vietnam on December 24. On the afternoon of December 25, U23 Vietnam will return to practice. The team will have a training match with Becamex Binh Duong on December 28 at Thong Nhat Stadium before flying to Thailand on January 1, 2020.
In Thailand, U23 Vietnam will have an extra friendly match with U23 Bahrain on January 3. On 10/10, Park Hang-seo's army will officially enter the 2020 AFC U23 Championship finals with the UAE match on the Thunder Castle Stadium (Buriram).
VIDEO: "Huênh hoang" tới lò Kickboxing thách đấu, cao thủ Kungfu biến thành "bao cát"
Một diễn đàn võ thuật tại Việt Nam đã chia sẻ đoạn Clip màn tỷ thí giữa một võ sĩ kickboxing chuyên nghiệp và võ sư cổ truyền.