OFFICIAL: Akira Nishino finalizes the 33-man list to preprare for the AFC U23 Champiopnship 2020 finals
Thứ năm, 26/12/2019 11:00 (GMT+7)
Akira Nishino, Thailand manager, has just announced the 33-player roster to prepare for the AFC U23 Championship 2020 held in Thailand.
FAT has finallized the roster prior to the AFC U23 Championship next year. Notably, Ben Davis, 19, playing for Fulham, will present in the call-up this time.
This is such an important addition to the squad, following the fact that Ekanit Panya will not join the squad due to injury. Banhamin Davis is one of the brightest name of Thailand football. He was even tapped for the friendly with the Congo on October.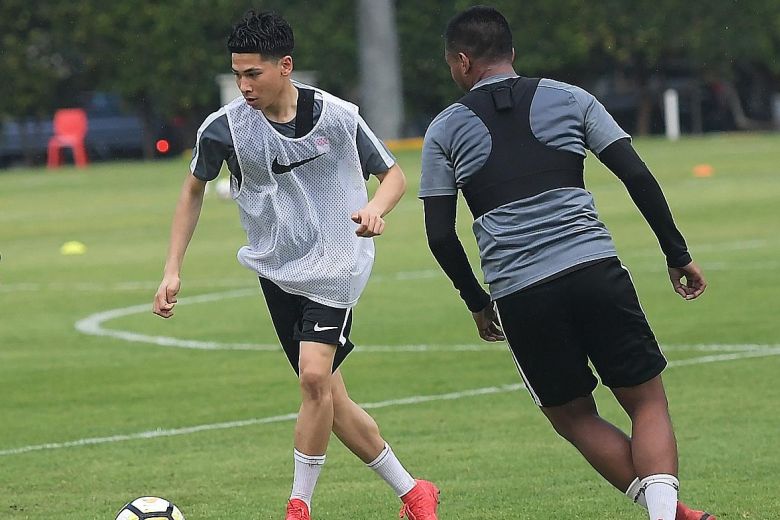 Besides Ben Davis, U23 Thailand core players assemble this time including Supachok Sarachat, Suphanat, Supachai Jaided or  Anon Amonlertsak
Akira Nishino is intending to use a new formation to maximize the power of these stars.
U23 Thailand and the coaching staff will have the first training on Dec 26. Thailand is pooled in group A alongside Iraq, Australia, Bahrain.
U23 Thailand 33-man roster for AFC U23 Championship 2020 finals:
Goalkeepers (3): Nont Muangngam, Korraphat Nareechan, Kiattisak Chaodon.
Defenders (11): Jaturapat Sattham, Kevin Deeromram, Saringkan Promsupa, Patcharapol Intanee, Chatchai Saengdao, Sarayut Sompim, Thitathorn Aksornsri, Thitavee Aksornsri, Shinnaphat Leeaoh, Peerawat Akkratum, Meechok Marhasaranukun.
Midfielders (10): Ben Davis, Jaroensak Wonggorn, Chatmongkol Thongkiri, Kanarin Thawornsak, Worachit Kanitsribampen, Kritsada Kaman, Sorawit Panthong, Wisarut Imura, Ratthanakorn Maikami, Airfan Doloh.
Forwards (9): Suphanat Mueanta, Supachai Jaided, Supachok Sarachat, Sittichok Paso, Poramet Arjvirai, Korrawit Tasa, Nattawut Suksum, Nantawat Suankaew, Anon Amornlerdsak.
VIDEO: "Huênh hoang" tới lò Kickboxing thách đấu, cao thủ Kungfu biến thành "bao cát"
Một diễn đàn võ thuật tại Việt Nam đã chia sẻ đoạn Clip màn tỷ thí giữa một võ sĩ kickboxing chuyên nghiệp và võ sư cổ truyền.
Cập nhật lúc: 08:20:17 25/05/2022