HAGL coach: 'Cong Phuong should come home if he is benched'
Thứ ba, 29/10/2019 10:34 (GMT+7)
Speaking after the win over Khanh Hoa yesterday, HAGL coach Lee Tae-hoon said he wants to bring Cong Phuong back from the Belgian Club Sint Truiden to HAGL for V-League 2020.
HAGL hosted Khanh Hoa in V-League 2019 Round 26. National player Minh Vuong and Van Toan helped HAGL won 4-1, pushing Khanh Hoa down to the second-tier.
At a press conference afterwards, Lee said he is happy about his players' performance. But the South Korean strategist pondered over Cong Phuong's case and hoped to get him back to V-League.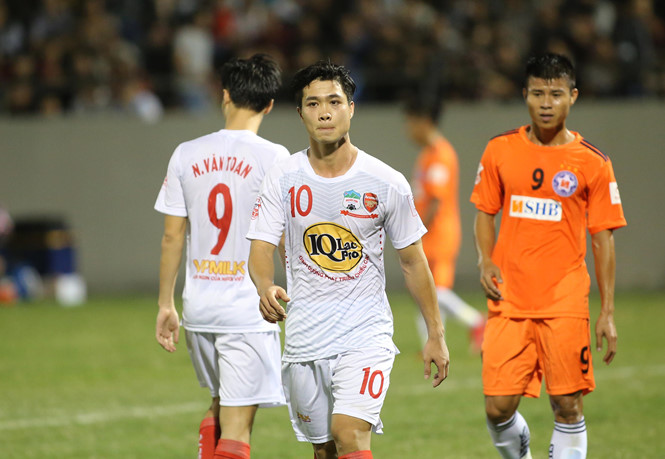 "Playing oversea is a success of Cong Phuong. However, being benched for a long time is not good for a talented player. As a rule in football that a player must be fielded regularly."
"I am not sure about the future but I have discussed with HAGL executive board about him. I hope to bring him back to V-League season 2020. I am confident that I will support him to succeed in the future," Lee noted.
Cong Phuong only played 20 minutes on the pitch after 11 rounds of Jupiler Pro League. In the latest matches, he was removed from coach Marc Brys' lineup.
Belgium's The Voetbalbelgie newspaper desribed Sint-Truidense's contract with Cong Phuong as one of its least effective moves this season.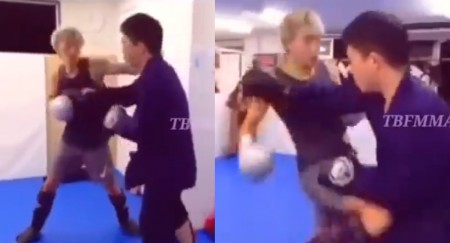 VIDEO: "Huênh hoang" tới lò Kickboxing thách đấu, cao thủ Kungfu biến thành "bao cát"
Một diễn đàn võ thuật tại Việt Nam đã chia sẻ đoạn Clip màn tỷ thí giữa một võ sĩ kickboxing chuyên nghiệp và võ sư cổ truyền.