What did Park's assistant say after winning the gold medal in the SEA Games 30?
Author: Admin
11:49 | 13/12/2019
Assistant Lee Young Jin is assigned by Coach Park to share after the SEA Games 30 final between U22 Vietnam and U22 Indonesia
After the end of the SEA Games 30 final between Vietnam U22 and Indonesia U22, coach Park Hang Seo gave up the interview after the match to his assistant Lee Young Jin.
Opening the interview, assistant Lee Young Jin said:
'On behalf of the coaching staff, I would like to thank all the Vietnamese who were present in the Philippines to cheer for the team. We would like to thank all the players for their hard work from the first days of practice until today to win this gold medal. They are the best players! '
Lee Young Jin said that they were always well prepared for every tournament and the final of the 30th SEA Games is no exception:
Commenting on opponent U22 Indonesia, Mr. Lee said that the whole team had a good understanding of the opponent:
"Indonesia's U22 team played very well in this match. We practiced set-pieces and thus defeated them. We win, but I admit that Indonesia U22 played very well. We also had luck in this final."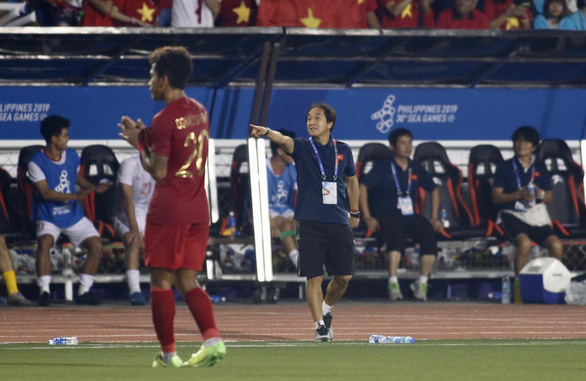 The coaching staff also encouraged Vietnamese U22 players not to put pressure on themselves in the final. Before the match, coach Park Hang-seo instructed the players:
"This is the best chance to win gold medal after 60 years. But do not be so pressured. Be confident in yourself, in the whole team. Fight hard, play with the highest determination."
The Korean coach also thinks that U22 Vietnam have very good potential. A coach's job is to stimulate their potential to grow.
Regarding adding players for the upcoming training trip in Korea to prepare for the AFC U23 Championship 2020, Mr. Lee said:
"We haven't thought about that for now. Perhaps after the 30th SEA Games ended, the whole team will discuss to choose players for AFC U23 Championship finals."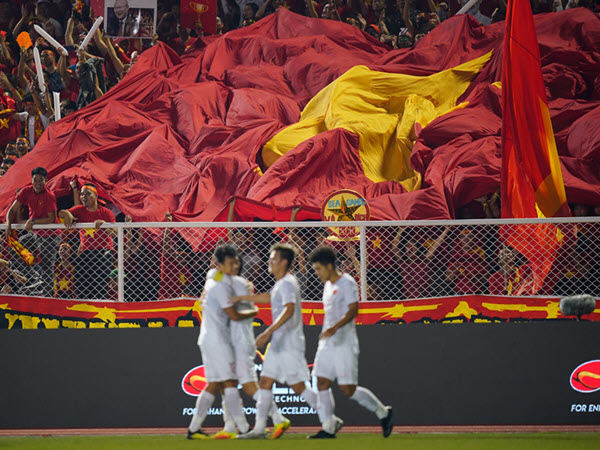 At the U23 Asian Cup 2020, U22 Vietnam will not have the presence of two overaged Hung Dung and Trong Hoang . Mr. Lee said this would be an opportunity for young Vietnamese players to experience and grow more.
The vision of Coach Park Hang Seo and Mr. Lee Young Jin is not only in a few tournaments such as SEA Games 30 or AFC U23 Championship. Both are trying to find ways to develop Vietnamese football in the future, so that Vietnam can achieve more in the long run.