Van Lam among 10 best goalies in Asian World Cup 2022 qualifiers
Author: Admin
12:00 | 23/10/2019
Dang Van Lam was rated as one of the 10 most excellent goalkeepers in the second round of World Cup 2022 qualifiers.
The Asian Football Confederation (AFC) announced the list after the October 15 matches. Vietnam's Dang Van Lam made it into the top 10 best goalkeepers of the World Cup 2022 qualifiers in Asia, having conceded only one goal in three matches.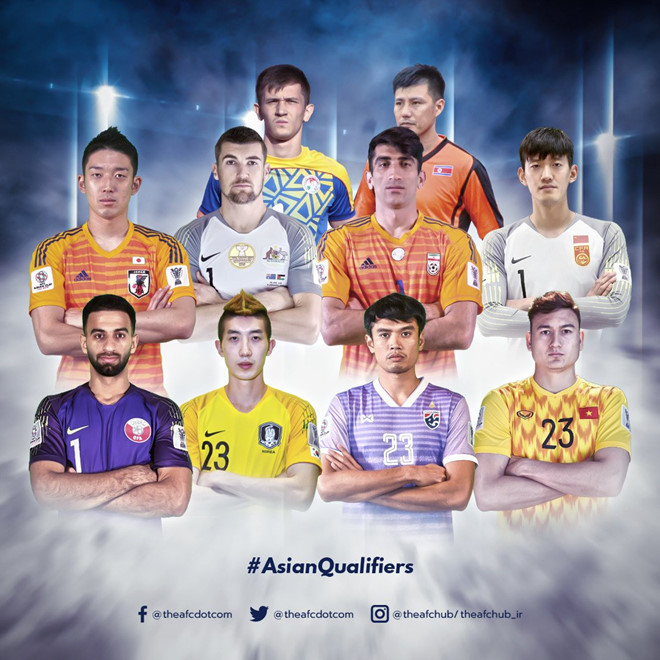 Thailand goalkeeper Siwarak Tedsungnoen is also listed with only 1 conceded goal in the UAE's 1-0 thrashing.
The list also includes Siwarak Tedsungnoen of Thailand, Jo Hyeon-woo of South Korea, Junling Yan of China, and Alireza Beiranvand of Iran.
After Vietnam's 3-1 win over Indonesia on Tuesday, Van Lam was back to Muangthong United and resumed training on Thursday.
Vietnam will play the UAE on November 14 before taking on Thailand 5 days later.
ĐÔNG NHI BỊ TỐ HÁT NHÉP "NHẠC MỘT ĐẰNG KHẨU HÌNH MIỆNG MỘT NẺO"