Van Hau modest about his first assist for Heerenveen reserve team
Author: Admin
16:00 | 26/10/2019
Van Hau shone for first time Tuesday night in the jersey of the Heerenveen club's reserve team.
He started as a left-back for Heerenveen's youth team in the Reserve League.
Van Hau's assist contributed to a 3-1 win over De Graafschap. After the match, the Vietnamese rookie said: "I think we 'll be better in the next match. I don't think I did my best today. I am trying to integrate into the team day by day. I hope I can help the reserve team win and secure a spot in the first team". Van Hau told Onsports.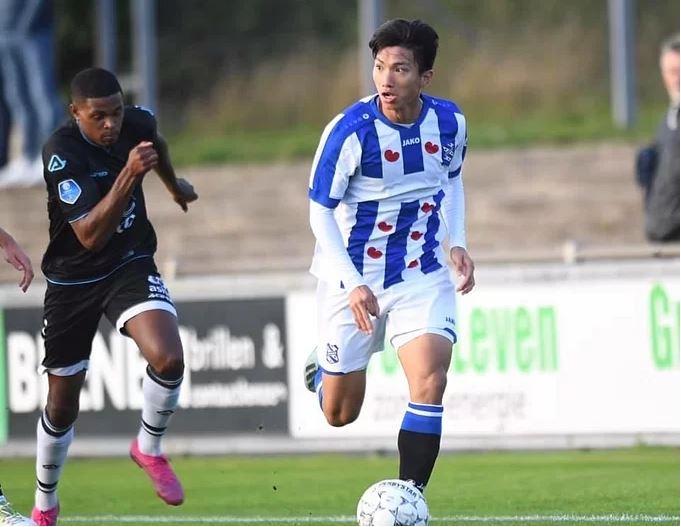 He said of his first assist for his new club: "It happened after I took back the ball from an opposing player. I went down the wing side and got a chance to cross the ball. Luckily, Rein Smit fired a good shot."
Heerenveen's reserve team is currently ranked 5th in Group A of the Netherlands' Reserve League.
On Heerenveen's fanpage, supporters have advised manager Johnny Jansen to move Van Hau to the main team.
Van Hau has never started and has ridden the bench 4 times in the Jupiler Pro League. In their latest match Jansen didn't pass him over for a chance to replace Woundenberg, instead fielding Van Rhijin.