UAE trains double to defeat Vietnam
Author: Admin
18:00 | 14/11/2019
Bert van Marwijk urged his players to train harder prior to the clash against Vietnam.
To get the best preparation against Vietnam in World Cup, UAE arrived in Thailand on Nov 9 to get used to the climate and started training with high concentration.
Bert van Marwijk proved cautious to Thailand after the home 1-2 defeat to Thailand as UAE would not accept any thrashing against ASEAN representative.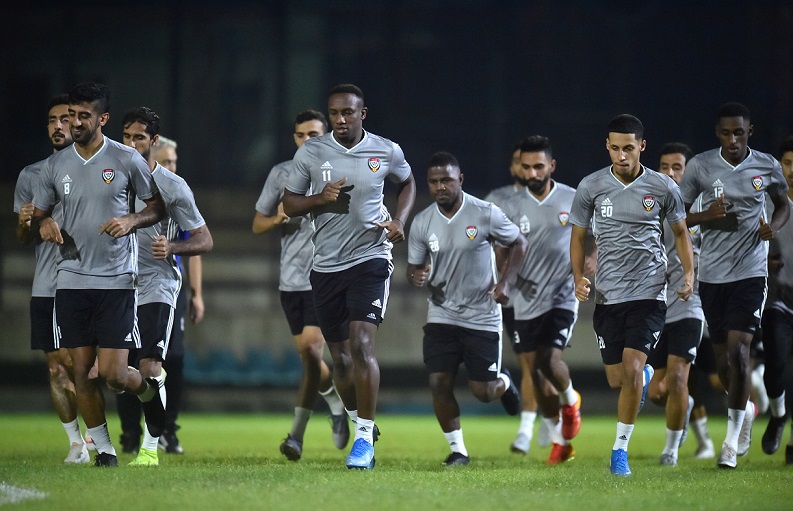 UAE football association website wrote, from the first day in Thailand, Bert van Marwijk and his players started training with higher volume. He asked them to do more in order to reach the best form against Vietnam.
UAE was rated strongest in group G of World Cup 2022 but they are currently ranked third with 6 points from 3 matches, following Thailand and Vietnam. The previous loss to Thailand caused the UAE to seriously revalue its rivals so as not to repeat the loss.
Bert van Marwijk made some changes on the list. He chose 9 defensive players from 24 players, including veteran center-back Yousef Jaber and midfielder Habib Al Fardan.
Accordingly, UAE will arrive in Vietnam on Nov 13. They will have a training before entering the match on Nov 14, 8:00PM.