UAE coach: 'I've never seen any referee issue a red card so quickly'
Author: Admin
16:30 | 15/11/2019
In the post-match press conference of Vietnam vs UAE match, Bert Van Markwijk claimed that the referee was wrong to draw a red card for Khalifa Alhammadi
Vietnam hosted UAE on the fifth matchday of World Cup 2022 qualifiers. Despite being rated lower, Park Hang-seo's players delivered excellent performance. Tien Linh scored the only goal or Vietnam, sealing the 1-0 win over UAE.
UAE coach Bert Van Markwijk has criticized the referee who sent Khalifa Alhammadi off in Thursday's World Cup qualifier against Vietnam.
"I've ever seen a referee issue a red card that fast. The red card changed the game. That is why I was angry. In the previous match against Thailand, I said we deserved the defeat and I was disappointed with the result. But today, I'm proud of my players because they played well against Vietnam and didn't deserve a defeat," said Markwijk at the post-match press conference.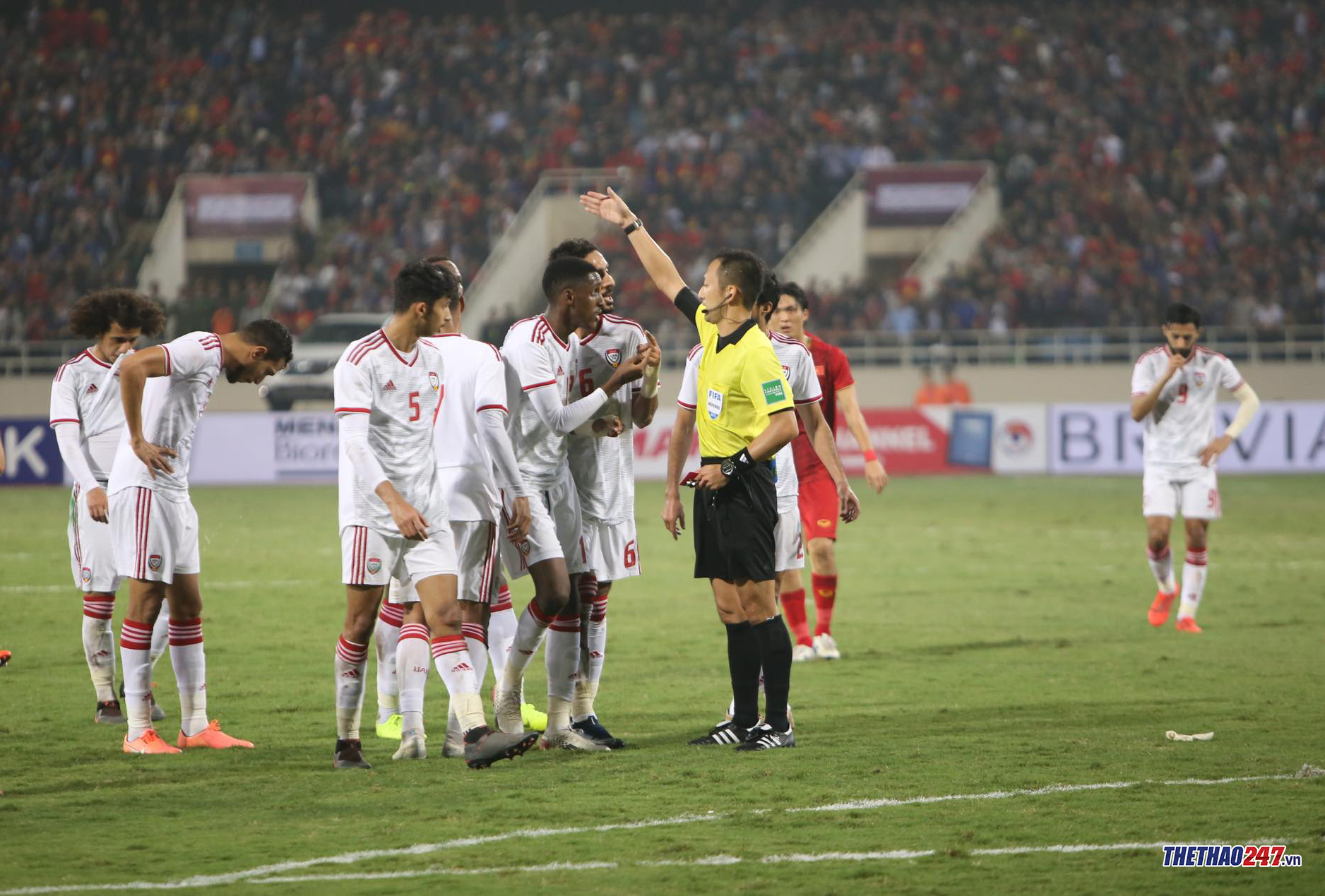 "I've never complained about a referee, but the footage shows that the Vietnamese forward (Tien Linh) suddenly stopped with the ball and fell. My defender didn't touch him. It's regrettable that VAR is not used here. The red card changed the whole game," he said.