Tuan Anh suffers hamstring injury, could miss match against Indonesia
Author: Admin
15:48 | 11/10/2019
Midfielder Nguyen Tuan Anh's availability for the upcoming World Cup 2022 qualifier against Indonesia is now in doubt due to a hamstring injury suffered in the first half of Thursday's match against Malaysia.
Despite the absence of their creative midfielder in the second half, Vietnam managed to hold on to the 1-0 lead produced by midfielder Quang Hai's brilliant goal in the 40th minute.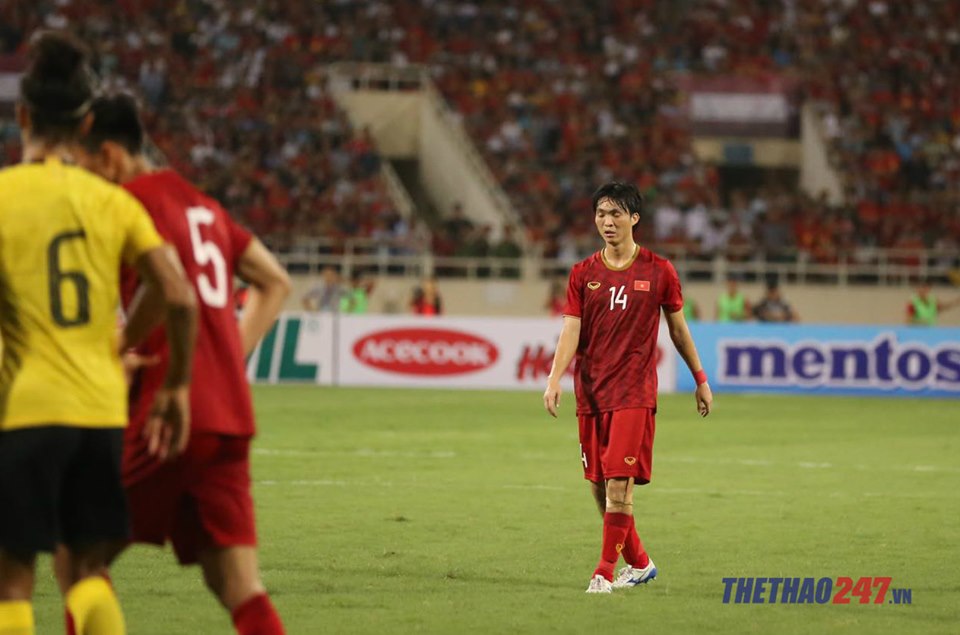 Tuan Anh wrote to fans on social media on Friday, "I'm OK. Thanks for your support!"
The doctors say Tuan Anh's injury is minor but he still needs some time to recover. It's possible that Tuan Anh may have to sit out next Tuesday's match against Indonesia.
Vietnam travelled to Indonesia early this morning and lands at 2:pm. Vietnam national team will start training this afternoon. This is not an easy match for Vietnam as they have not won any away match in Indonesia. Indonesia will play against Vietnam on Oct 15.