Tien Linh regains back confidence after scoring twice against China
Author: Admin
18:30 | 11/09/2019
Striker Tien Linh shared his thoughts about his two goals in Vietnam U22's win over China U22 on Sunday.
Vietnam U22 dominated the game and Tien Linh scored twice to pull off a 2-0 away win over China, coached by veteran Guus Hiddink. Hiddink was the former boss of Vietnam's coach Park Hang-seo at the World Cup 2002.
The goals reinvigorated Tien Linh, who played unimpressively in the World Cup 2022 qualifier opener against Thailand last week.
"My performance was pretty poor in that match. I disappointed Mr. Park but I was not under pressure in this friendly. I just told myself to be strong and confident," Tien Linh told Soha news site.
"The goals were for the Vietnamese fans, for those who have always supported me under any circumstances."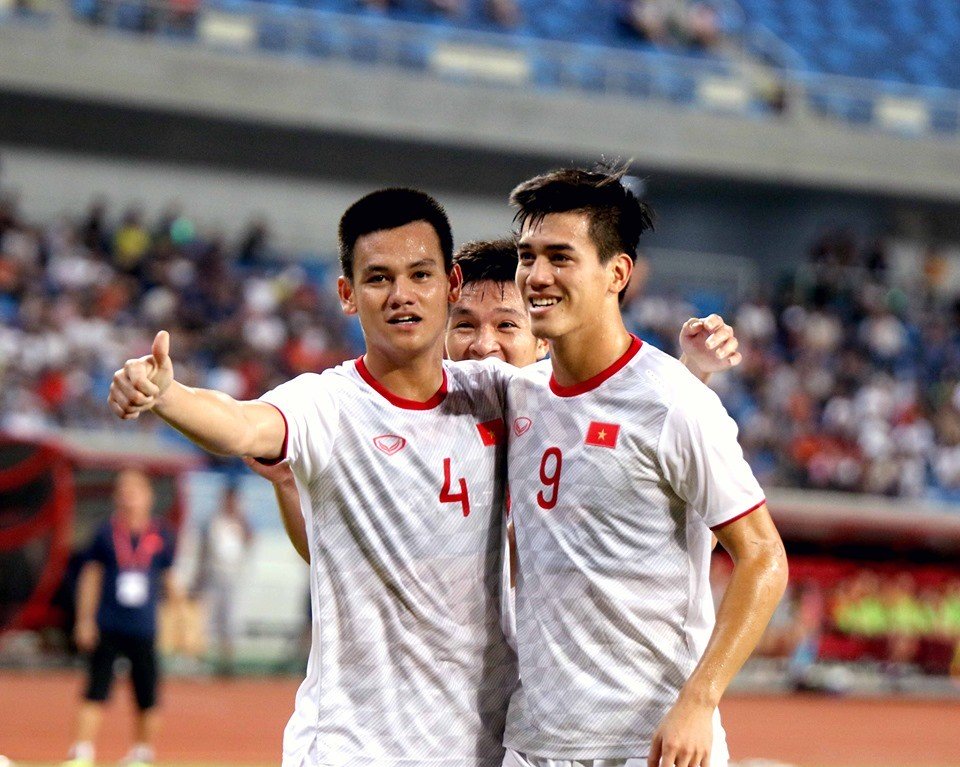 "These two goals will make me more confident in the next run, especially the upcoming 30th SEA Games . I want to thank my team for such a great match, especially my teammate Ho Tan Tai," Linh said, adding, "China U22 had a weak defense. There was no connection between the defenders and the goalkeeper."
ĐÔNG NHI BỊ TỐ HÁT NHÉP "NHẠC MỘT ĐẰNG KHẨU HÌNH MIỆNG MỘT NẺO"