Park Hang-seo nominated for AFF Coach of the Year
Author: Admin
10:29 | 30/10/2019
Park hang-seo's success in the Vietnam National Team makes him on the list of candidates for the AFF Coach of the Year.
Vietnam's continuous achievements over the past two years made Vietnam the host of the AFF AWARDS NIGHT this year a big event to honor the contributions that football players have dedicated to the evolution of the king sport.
With Vietnam's great achievements in the last two years, Vietnamese football fans believe that Vietnam will gain a number of awards.
In 2019, Vietnam advanced to the Asian Cup 2019 quarter finals with an impressive performance against regional giants.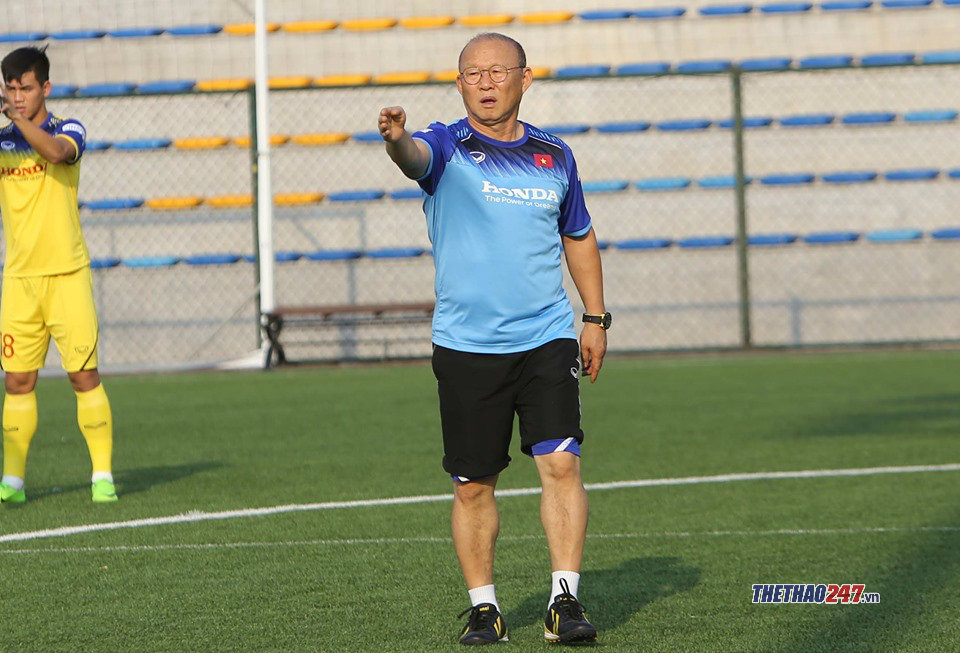 Vietnam also became King's Cup runner up, where they defeated host Thailand. In World Cup 2022 qualifiers, Vietnam is sharing identical points with Thailand and is hopeful to go further.
In the youth team, Park Hang-seo led U23 Vietnam to be qualified for the AFC U23 Championship 2020 with outstanding achievements in the friendly matches.
Vietnam and coach Park also set a goal to get a gold medal in SEA Games this year.
Park Hang-seo was shortlisted for the award which will be held in Marriott Hotel on Nov 8.
AFF AWARDS NIGHT 2019 will  honor 18 men and women who devote largely to regional football:
ASEAN Goodwill Award

AFF Life Service Award- Dato' Sri Paul Mony Samuel

AFF Association of the Year

AFF National Team of the Year

AFF Player of the Year (Men's)

AFF Player of the Year (Women's)

AFF Youth Player of the Year

AFF Futsal Team of the Year

AFF Futsal Player of the Year

AFF Coach of the Year

AFF Referee of the Year

AFF Assistant Referee of the Year

Best Goal in the AFF Suzuki Cup