OFFICIAL: HAGL recruits Amerian- Vietnamese defender
Author: Admin
12:00 | 06/11/2019
HAGL signs Vietnamese-American player Steven Dang to prepare for the V-League 2020.
HAGL is active in the transfer market in the lead-up to the next V-League season.
The official website of University of Mary Hardin Baylor (UMHB) wrote, "Former University of Mary Hardin-Baylor men's soccer player Steven Dang will continue his soccer career after signing a professional contract with a soccer team in Vietnam. Dang signed a contract with Hoang Anh Gia Lai Football Club for the 2020 season."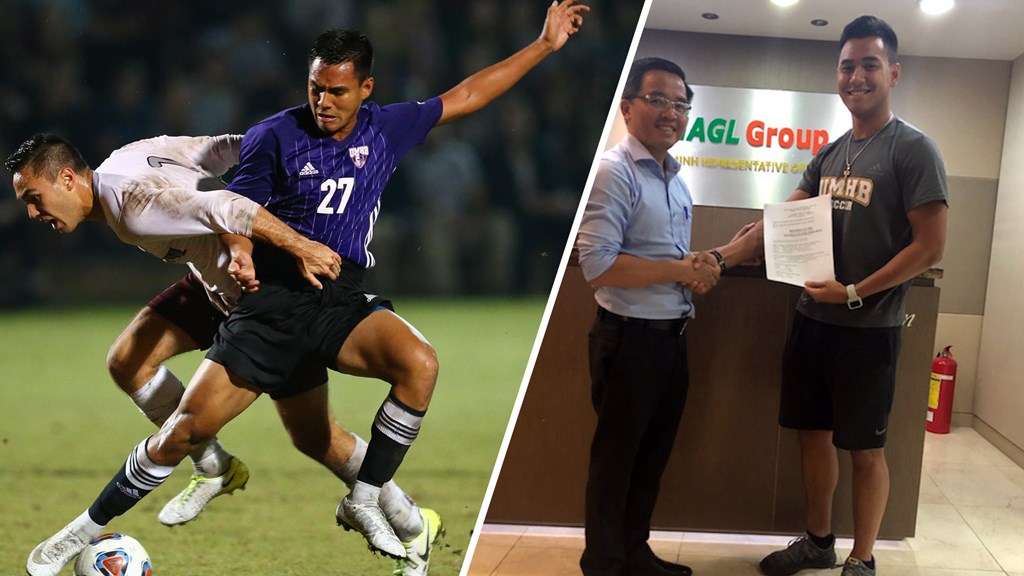 Only one week after his internship in HAGL, Steven Dang was signed the official contract by the club, whose coach Lee Tae-hoon highly evaluate Steven's talent.
"Both my parents grew up in Vietnam and it's my homeland," Dang said. "So, I decided why not check out where my roots came from and learn about my culture. Along with that, I can play the sport I love."
Defender Steven Dang, 23, is 1,83 meters high,  started on UMHB's back line for three seasons. He totaled 12 goals and four assists in his career as a defender.
Following the footsteps of players of Vietnamese origin like Dang Van Lam, Martin Lo, and Mac Hong Quan, Steven Dang is expected to shine together with HAGL stars like Van Toan and Tuan Anh.
Earlier, HAGL said goodbye to Kim Bong Jin, Filipe Martins, Wieger Sietma, Pham Hoang Lam, and Thanh Toan Thang. After buying midfielder Damir Memovic, the club hopes to see duo Steven Dang and Damir Memovic create an iron shield in the defense line.