Indonesia coach: We will defeat Vietnam in the final
Author: Admin
15:00 | 12/12/2019
U22 Vietnam vs U22 Indonesia: coach Indra Sjafri admits his determination to defeat the Golden Dragon at SEA games 30.
In the pre-match press conference at SEA Games 30th men's football final between U22 Vietnam vs Indonesia, coach Indra Sjafri stated that he and his players will try their best to defeat Vietnam.
"Hope that SEA Games will develop. Tomorrow match is an important day. Million of Indonesian people are waiting for the first gold medal in SEA Games."We lost to Vietnam in the grouo stage and I said to encounter them in the final. It comes true. We want to defeat U22 Vietnam in this rematch," said Indonesia coach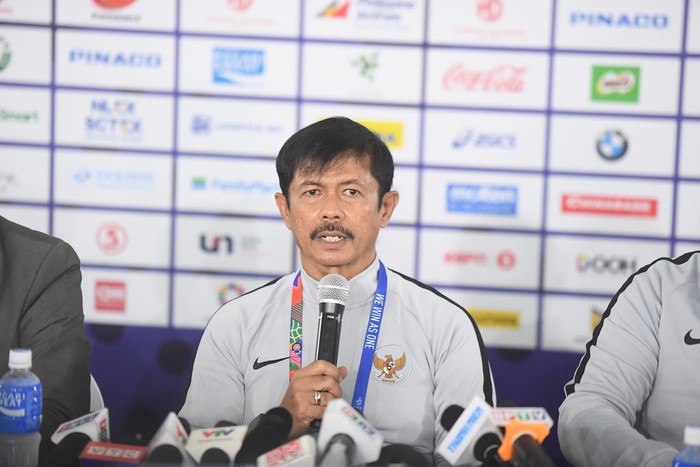 "I angree with the opinion that Indonesia is a fair  team. We have good players and substitutes. If we have the gold medal, we want to give this to Indonesian fans because they have been waiting for this for a long time," added Sjafri.
This morning, coach Indra Sjafri asked Indonesian players to start training from 5am. Explaining this, he said: "We get up early because we want more time to practice together. I also announce that it's always today's session only allows Indonesian journalists to film."
Being asked about force, Sjafri revealed: "Our two injured players Egy Maulana and Firza Andika will surely return in the final of the men's soccer SEA Games 30 ".
According to the match schedule, the final match between U22 Vietnam vs U22 Indonesia will take place at 7:00PM on December 10 at Rizal Memorial.