Goalkeeper Bui Tien Dung's future in Hanoi FC in doubt
Author: Admin
18:30 | 27/10/2019
Hanoi FC hopes to keep goalie Bui Tien Dung after they crowned the V-League 2019 championship.
Dung's contract with Hanoi FC will end later this year but the possibility of a contract renewal has remained a mystery.
"I hope Tien Dung will stay with us. If this doesn't happen, I wish that he will play well and succeed in his career," said Hanoi FC assistant coach Nguyen Cong Tuan.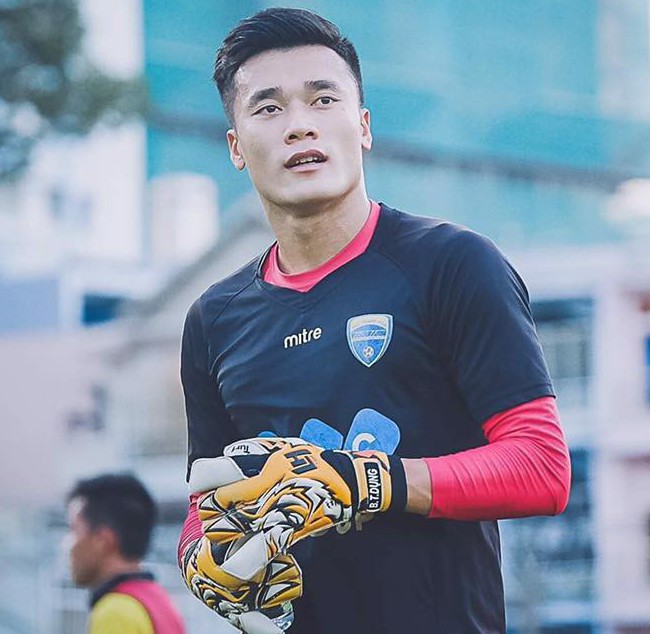 "Stay or leave, you should do your best to develop yourself. That is what I expect from Tien Dung," he added.
Dung played three matches in the 2019 V-League but failed to keep a clean sheet. Coach Chu Dinh Nghiem gave him a chance in the last match of the season but he conceded 4 goals.
"Van Cong did well this year so Tien Dung and Minh Long had less chances. As a result, their performance was effected," Cong Tuan said.
Hanoi will host Ho Chi Minh city FC on October 27 at the National Cup. Tien Dung might have a chance since Van Cong has picked up an injury.