Coach Park reveals reason Quang Hai is chosen as Vietnam U22 captain
Author: Admin
14:14 | 23/11/2019
Park Hang-seo disclosed the reason for choosing Quang Hai as the captain of U22 Vietnam at SEA Games 30.
Accoring to the lastest news from VFF, midfielder Nguyen Quang Hai was named to become U22 Vietnam captain to join SEA Games 30. T
Hai's deputies are forward Tien Linh and defender Thanh Thinh.
Park's decision surprised many as Vietnam U22 has 2 other experienced players: Trong Hoang and Hung Dung.
"I chose Quang Hai because the SEA Games is for under 22 players.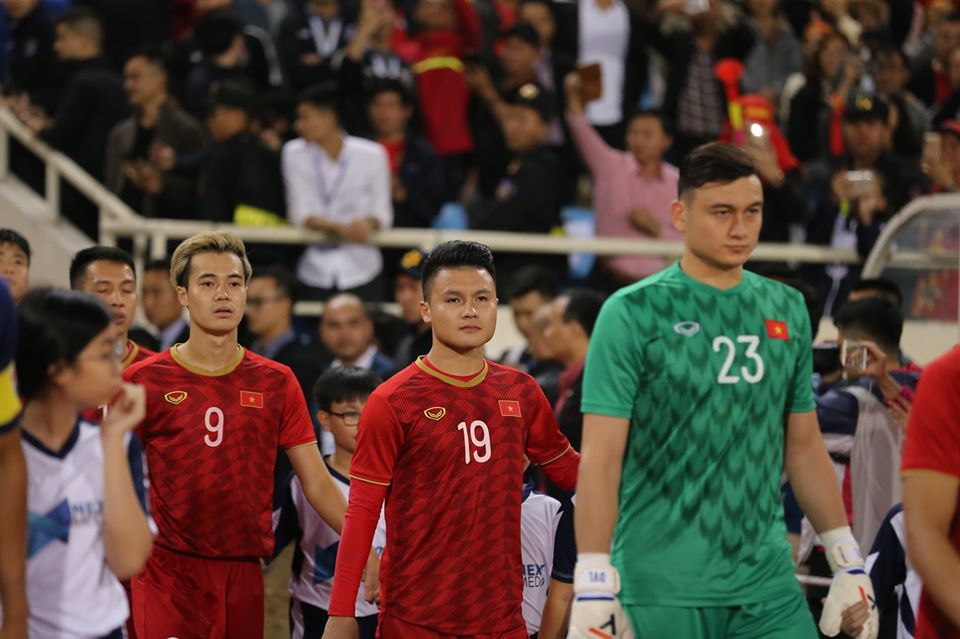 "Hai was the Vietnamese team's captain in the AFC U23 Championship 2018. Trong Hoang and Hung Dung were over 22 then, but Quang Hai got more votes from his teammates," Park said.
He added that Trong Hoang's and Hung Dung's experience will be very helpful for the U22 team.
Vietnam U22 will play their first SEA Games 30 match next Monday.