Chanathip's skills compared to Ronaldo, Neymar
Author: Admin
17:20 | 16/09/2019
Thai forward Chanathip Songkrasinis rated 5 stars for his skills- as high as Ronaldo and Neymar- in the FIFA 20 video game.
FIFA, one of the world's most popular video games, also features Vietnamese players like Cong Phuong and Van Hau in its latest version.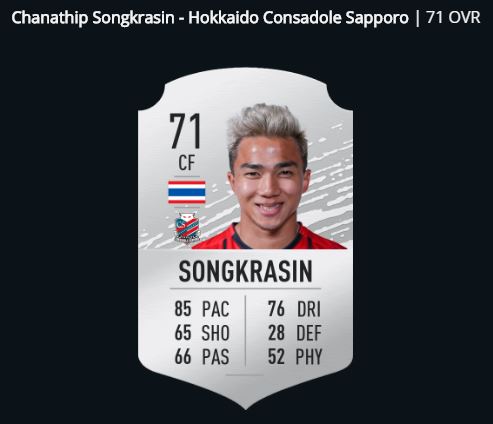 FIFA 20 includes nearly 16,000 players but only 49 are rated 5stars.
Chanathip is the only Asian player to make the 5-star list. In addition, his acceleration is rated 88, his sprint speed 83, his balance 83, and his agility 91.