21-player roster of U22 Vietnam finalized for SEA Games 30
Author: Admin
16:57 | 27/11/2019
Head coach Park Hang-seo has just announced the 21-man list of U22 Vietnam squad to conquer SEA Games gold medal in the Philippines.
Six national players included in the list are Quang Hai, Van Hau, Tien Linh, Thanh Chung, Hoang Duc, and Trong Hung. They were called right after the 2022 World Cup qualifiers draw to Thailand on Tuesday night.
Park also chose Hung Dung and Trong Hoang, who are more than 22 years of  age, for the young team. Both players have met Park's requirements including stamina and flexibility.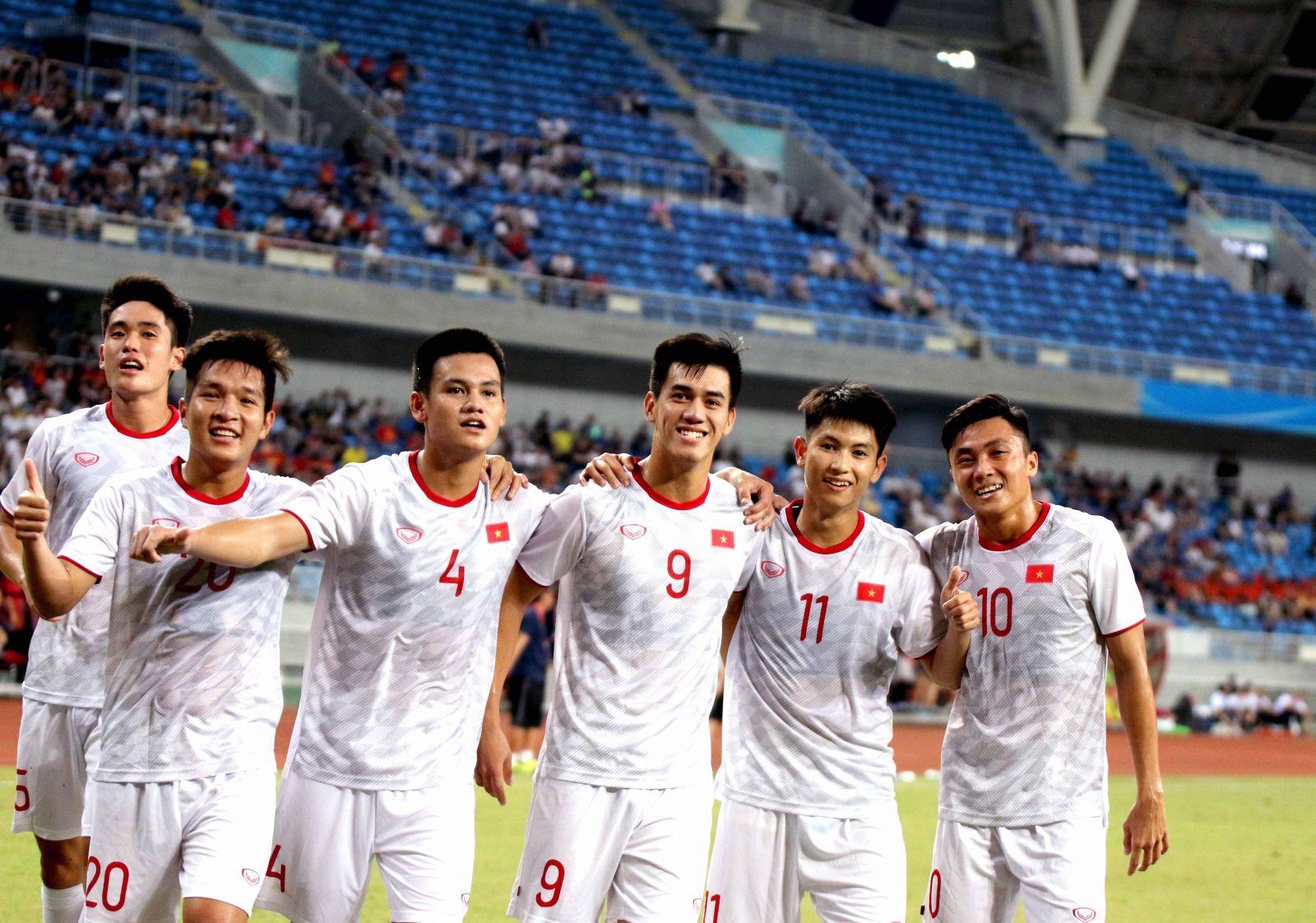 Five eliminated players are  Nguyen Van Hanh, Nguyen Huu Thang, Phan Thanh Hau, Ngo Hong Phuoc, and Nguyen Trong Dai.
As Head coach Park prioritizes midfield in the upcoming tournament, Ngo Hong Phuoc's chance to showcase his good performance is eliminated. U22 Vietnam is now training in Ho Chi Minh before flying to the Philippines for the 30th SEA Games. This afternoon, coach Park Hang-seo and his U22 team will meet to prepare for the Southeast Asian tournament.
According to the SEA Games schedule, U22 Vietnam's first match will kick off on November 25 against Brunei.
U22 Vietnam squad list in SEA Games 30:
- Goalkeepers (3): Nguyen Van Toan, Phan Van Bieu, and Bui Tien Dung
- Defenders (7): Ho Tan Tai, Nguyen Thanh Chung, Le Ngoc Bao, Huynh Tan Sinh, Do Thanh Thinh, Nguyen Duc Chien and Doan Van Hau
- Midfielders (9): Nguyen Quang Hai, Trieu Viet Hung, Tran Thanh Son, Nguyen Hoang Duc, Bui Tien Dung, Nguyen Trong Hung, Truong Van Thai Quy, Nguyen Trong Hoang and Do Hung Dung.
- Forwards (2): Nguyen Tien Linh and Ha Duc Chinh