Thailand to welcome Thitipan's return ahead of World Cup battle against Vietnam
Author: Admin
09:45 | 04/10/2019
Thitipan's return will provide a measure of confidence to Nishino and Thailand in the upcoming match against Vietnam.
Thitipan Puangchan has been able to  get back an appreciable range of motion, according to an update from Japan's Oita Trinita Club. It is expected that the center midfielder will fully recover before the confrontation with Vietnam in the World Cup 2022 qualifiers.
After three weeks, Thitipan is still unable to practice with his club, but focuses instead on recovering from the injury.
Although Thitipan has not recovered yet, his improvement is reassuring to the Thailand national team and Oita Trinita.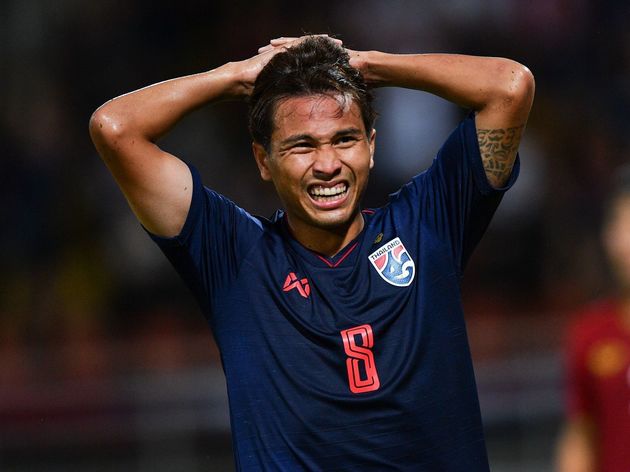 Thitipan is playing in J-League 1 for Oita Trinita. After 26 rounds, The Thai player capped 11 matches. Currently, Kyeong Geon Mun and he are the only foreign players to play in the eighth-placed club in J-League.
Regarding Thailand NT, Thitipan is the key player in Nishino's strategy. His maneuverability, ball distribution and finishing skills makes him a valuable player. Without him, the 'War Elephant' had to change up the tactics in the last World Cup qualifying match against Indonesia.
The return of Thitipan will definitely give Nishino some more confidence ahead of a difficult trip to Vietnam.  Vietnam is one of their most challenging opponents in the run toward advancing to the 3rd qualifying round of the World Cup 2022. If Thailand defeats Vietnam, the path to victory will be wide open.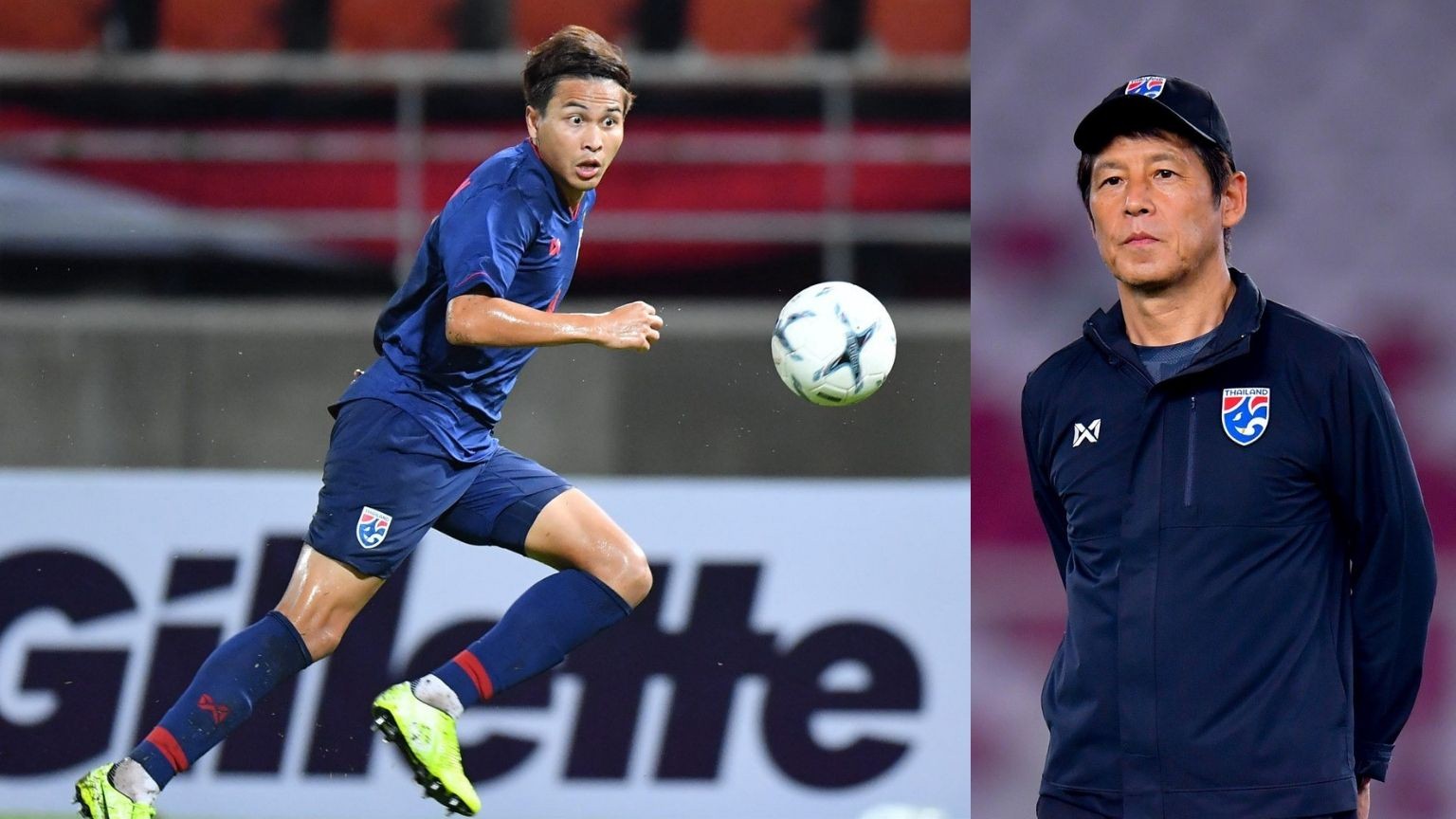 For Vietnamese fans, Thitipan Puangchan is known for his tricky play. In the last two confrontations, he employed that strategy on Doan Van Hau and Que Ngoc Hai while Que Ngoc Hai suffered a knee effusion and had to take a short break.
The match between Vietnam and Thailand in the fifth match day of the 2022 World Cup qualifier will take place at 7:00pm on November 19 at My Dinh Stadium.  After the first two matches, Thitipan's team is on top of Group G with 4 points. Vietnam is ranked 3rd with only 1 point but has less than one match.