Que Ngoc Hai to recover before Vietnam faces Malaysia
Thứ bảy, 21/09/2019 14:00 (GMT+7)
Que Ngoc Hai was reported to be able to do some light workout by his coach Hai Bien after his match in round 23.
Viettel coach Hai Bien has confirmed that Que Ngoc Hai has been able to get in a light workout as he  recovers from an injury after a 2-5 defeat to Hanoi FC in round 23 V-League on September 15.
Ten days earlier, Hai collided with Thailand's Thitipand during the World Cup 2022 opener. The Nghe An-born player suffered a knee effusion and was advised to rest the knee for at least 2 weeks.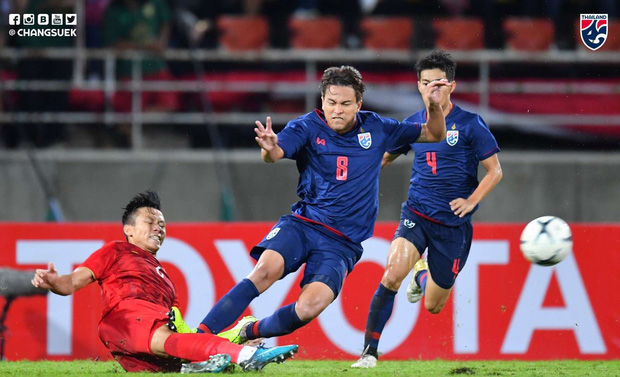 Hai's injury has forced a change in Team Vietnam's strategy in the next game with Malaysia slated for October 10. Amid preparations, though, there's good news coming in about the Vietnam captain.
"Que Ngoc Hai is doing OK. That being said, I don't know whether or not he will be able to play in round 24 of V-League 2019. We must wait for the doctor's diagnosis, " Coach Hai Bien said at a recent press conference.
VIDEO: "Huênh hoang" tới lò Kickboxing thách đấu, cao thủ Kungfu biến thành "bao cát"
Một diễn đàn võ thuật tại Việt Nam đã chia sẻ đoạn Clip màn tỷ thí giữa một võ sĩ kickboxing chuyên nghiệp và võ sư cổ truyền.
Cập nhật lúc: 08:50:16 25/05/2022