Thailand invites U22 Vietnam for friendly match ahead of SEA Games
Author: Admin
18:00 | 09/10/2019
Assistant coach Issara Sritaro says the Thai U22 team wants to invite Vietnam to play a friendly match before the Southeast Asian Games (SEA Games) later this year.
While Thailand's senior team braces for the World Cup 2022 qualifiers, the U22 team is gathering to prepare for the 30th SEA Games.
Sritaro's team needs an exhibition game so he can assess his players' ability.
Sritaro, who currently manages the U22 team, says U22 Thailand has already sent Vietnam a proposal for a match.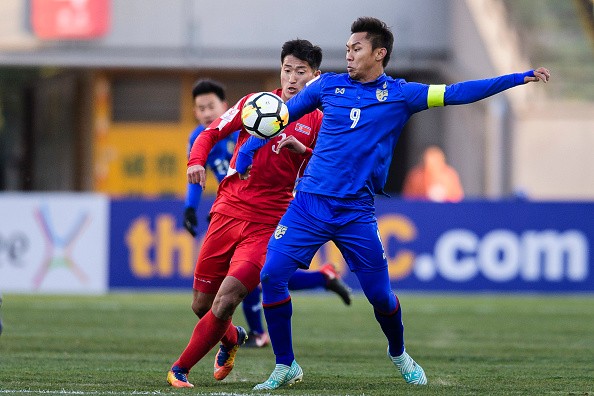 "We want some friendly games with other countries on October 11 and October 14 before the SEA Games starts. We have contacted other countries, including the UAE and Vietnam, and are waiting for confirmation. If both of them refuse, we will approach some local clubs," said Sritaro.
The Vietnam Football Federation (VFF) has not yet responded and there is little chance Vietnam will accept.
Trieu Viet Hung and his U22 teammates are training for a friendly match against UAE on October 13. It would be difficult to arrange another match on Oct 11 or Oct 14.
U22 Thailand is the SEA Games reigning champs. They beat Malaysia 1-0 in the SEA Games' final 2 years ago.
The draw for Men's Football in the SEA Games is scheduled for October 15. U22 Vietnam is in Pot 3 and likely to encounter Thailand (Pot1) in the group rounds.