Sint-Truidense criticized for signing Cong Phuong
Author: Admin
17:30 | 25/10/2019
Belgium's The Voetbalbelgie newspaper said Sint-Truidense's contract with Cong Phuong was one of its least effective moves this season.
Cong Phuong has struggled to make a spot for himself at Sint-Truidense and the club is facing crisis as their record gets worse despite an abundance of players.
The Voetbalbelgie said "STVV reaps what it sows", lashing out at Sint-Truidense's transfer policy. "Of the fourteen players hired, fewer than half have won a place on the roster. The  newcomers have failed to meet the club's needs. Some arrived too late. Others were not physically strong enough for Belgian football. There are too many players at the same position."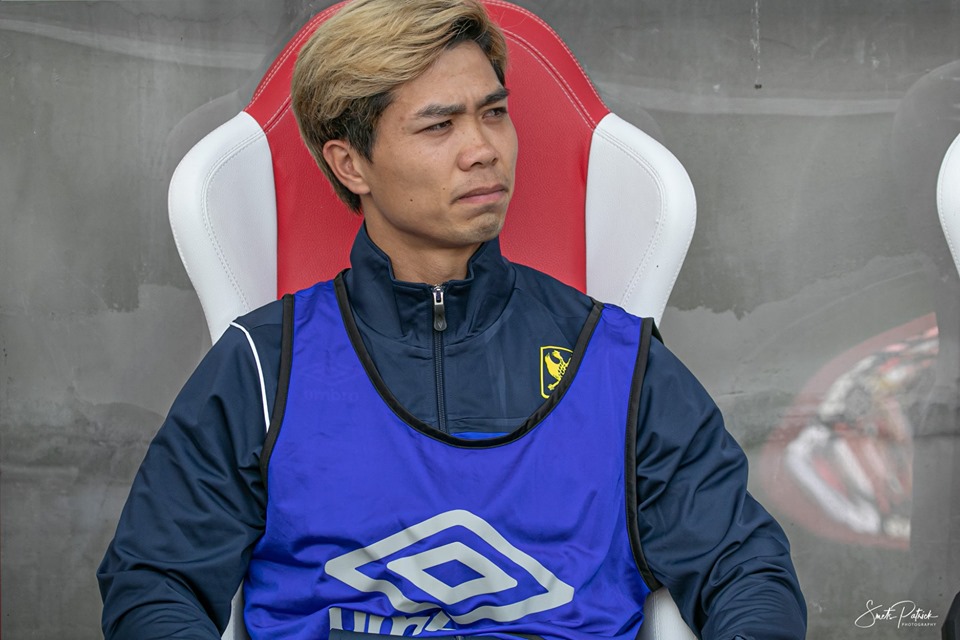 The paper mentioned Cong Phuong as an example of failed contracts this year. "Bringing in a 'Vietnamese Messi' sounds great, but a team gets very little benefit from two million followers on Instagram. Football takes place on the turf. For online events, an eSports competition has been created."
South Korea's Lee Seung-woo was also mentioned. STVV paid 1 million Euros to get him but his past achievements don't guarantee new success. The newspaper stressed that STVV has not found replacements for key players like De Norre, Roman Bezus, and midfielder Tomiyasu.
Cong Phuong has been left out of the lineup by coach Marc Brys 6 times. He has only played 20 minutes on the pitch. He remains positive, however, and is working hard. In past World Cup qualifiers, Vietnam's head coach Park Hang-seo put a lot of trust in Cong Phuong, but the player appeared to be losing his football instincts. Park has also admitted his concern about Cong Phuong's recent performance.