Park Hang-seo unveils 2-year plan for Vietnam football
Author: Admin
18:45 | 23/11/2019
Head coach Park hang-seo has revealed to South Korea's Chosun Ilbo newspaper his plan for Vietnam national football team in the next two years.
After the goalless draw to Thailand on Tuesday, Park has his job done well with team Vietnam in 2019. His last task will be conquering the gold medal in SEA Games for U22 Vietnam.
This year has been a success for coach Park and the national team. Following a series of impressive achievements in the 2019 Asian Cup and the 2022 World Cup qualifiers, Park signed a new contract, continuing to work for Vietnamese football for at least 2 more years.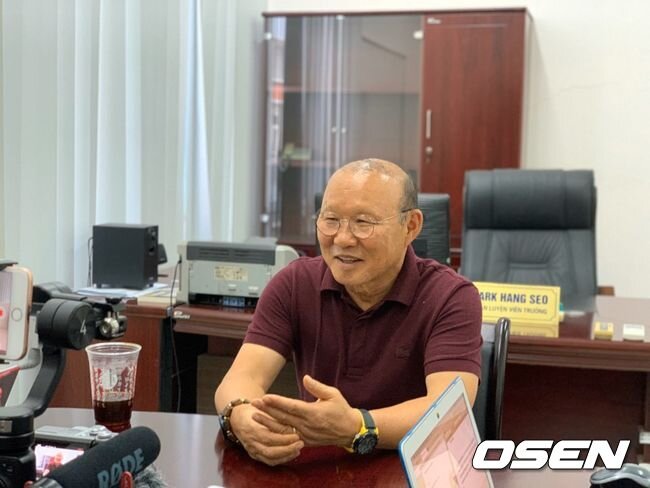 Park Hang-seo recently told the Chosun Ilbo: "The national team have accomplished thair tasks for 2019. I must go to Ho Chi Minh city to lead Team U22. We have had a wonderful year.  I had good players and staff. I hope we will continue to move on with good luck next year."
"Many have given me advices, of course. I have consulted with many. Some asked me why I don't stop.  Others encourage me to keep up the good work."
Asked about his contract extension, Park replied:
"I'm very grateful to this place where I want to be. Vietnam is a country that has given me a chance in my life. I am loved by the locals. Some people are worried about high expectations. If you are afraid of it, you can't do anything. I don't know what will happen in the future. But I feel that this is the right decision."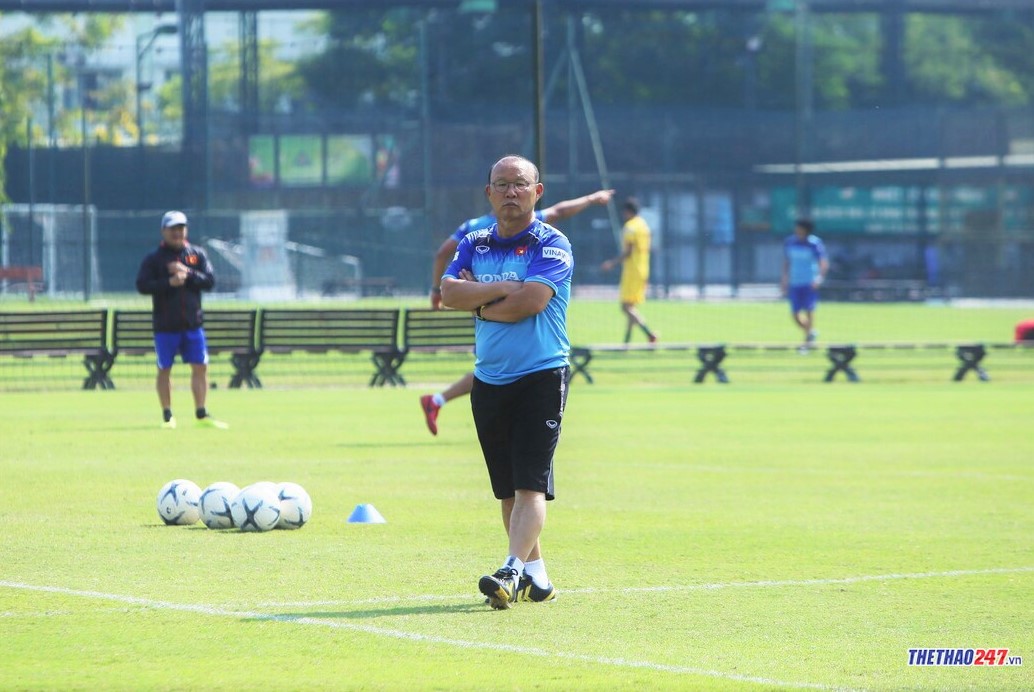 In the exclusive interview with the Chosun Ilbo, Park reveals his 2-year plan for Vietnam national team: "There is no change in our lineup until next year. The lineup has been verified and we will decide whether to continue with it or not. The tactics must be replenished, indeed."
"Next year, the young players can be upgraded to the senior team. The problem is that our central strikers lack experience. So I might make some changes, although we got used to the 5-4-1 formation when we faced stronger rivals."
"I'm worried about how to manage the players. I need the assistance of nutritionists, medical teams, analysts, and physical coaches. I need as much help as possible. My plan is changing little by little," Park said.
Park Hang-seo and U22 Vietnam will travel to the Philippines tomorrow. They will have two days to prepare for the match against Brunei in Group B