OFFICIAL: Malaysia announces final squad for World Cup qualifier against Vietnam
Following Malaysia's 6-0 win over Sri Lanka, coach Tan Cheng Hoe finalized his 23-player roster ahead of the World Cup qualifying match against Vietnam this week.
Three players to have been dismissed at the last minute are midfielders Partiban Janasekaran and Nor Azam Azih, and forward Shahrel Fikri Fauzi.
The list includes 4 naturalized players: left-back La'Vere Corbin-Ong (British, 28), right-back Matthew Davies (Australian, 24), midfielder Brendan Gan (Australian, 31) and midfielder Mohamadou Sumareh (Gambian, 28).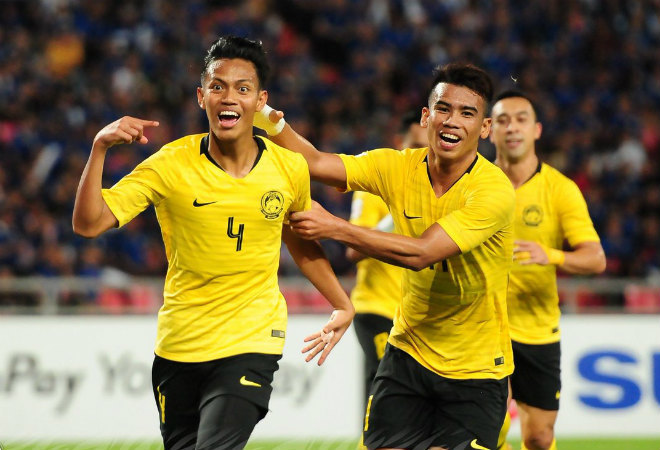 Key players for the squad  like center back Shahrul Saad, midfielders Safawi Rasid and Syafiq Ahmad, and striker Idlan Talaha are all in top form right now.
In the Sri Lanka friendly, Syafiq Ahmad scored a hattrick while Shahrul Saad, Idlan Talaha and Akhyar Rasid scored one goal each.
"This victory has greatly motivated our team and was a good test before the battle against Vietnam," said the President of the Football Association of Malaysia (FAM).
Vietnam will take on Malaysia at home at 8:00pm on Thursday.
>>> Vietnam official squad list against Malaysia
Malaysia squad list:
Goalkeepers: Farizal Marlias, Hafizul Hakim, Ifwat Akmal
Defenders: Matthew Davies, Syahmi Safari, Adam Nor Azlin, Aidil Zafuan, La'Vere Corbin-Ong, Irfan Zakaria, Shahrul Saad, Nazirul Naim, Dominic Tan.
Midfielders: Mohamadou Sumareh, Azzizan Nordin, Brendan Gan, Akram Mahinan, Syamer Kutty Abba, Akhyar Rashid, Safawi Rasid, Abdul Halim Saari, Danial Amier Norisham
Forwards: Norshahrul Idlan Talaha, Syafiq Ahmad
>>> Malaysia struggles with selecting forwards