Xuan Truong to miss World Cup due to ligament tear
Thứ năm, 03/10/2019 19:45 (GMT+7)
Vietnamese midfielder Luong Xuan Truong was diagnosed with torn ligaments this morning.
The player from Tuyen Quang was examined at a private clinic reportedly he cannot walk without help by Doctor Tuan and a guard. According to latest news, Truong has a torn anterior cruciate ligament on his right knee.
This is a serious injury which will require 9 months to a year to fully recover and will end Truong's run with the Vietnam national team in the 2022 World Cup qualifiers.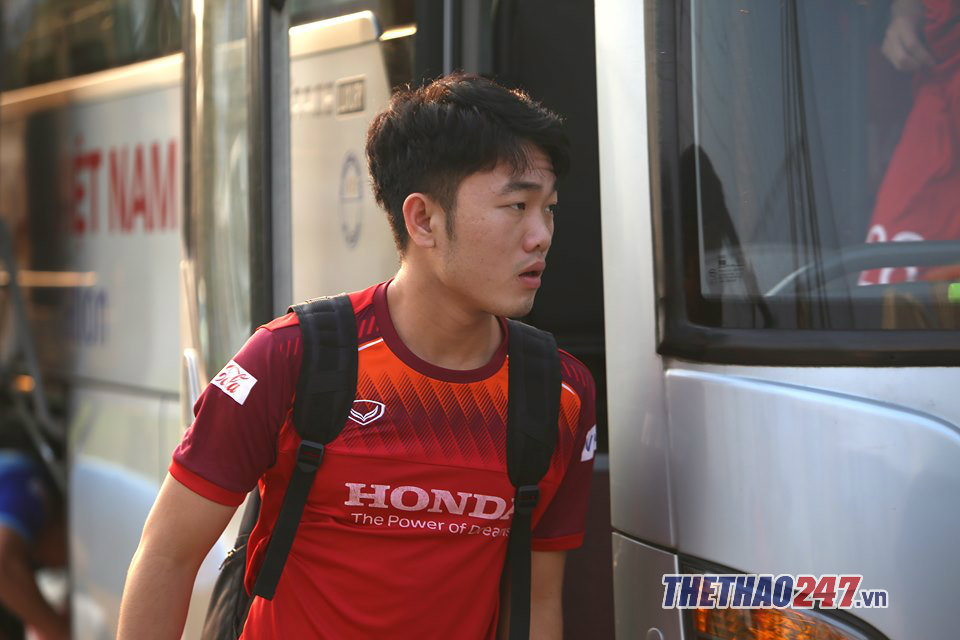 Truong will remain on the team for the time being. A torn ligament is not uncommon for the Vietnam national team. Other players including Van Duc, Dinh Trong, Van Thanh, and Tuan Anh have suffered ligament injuries.
Coach Park Hang-seo will regret the loss of a creative midfield player, considered perhaps Vietnam's best passer.
Vietnam will resume training on October 1st.
VIDEO: "Huênh hoang" tới lò Kickboxing thách đấu, cao thủ Kungfu biến thành "bao cát"
Một diễn đàn võ thuật tại Việt Nam đã chia sẻ đoạn Clip màn tỷ thí giữa một võ sĩ kickboxing chuyên nghiệp và võ sư cổ truyền.