Thai assistant coach to face suspension for discriminatory behavior to Park
Thứ năm, 21/11/2019 13:51 (GMT+7)
Thailand assistant coach Sasa Todic is facing the risk of being fired after his discriminatory behavior in the World Cup 2022 qualifier match against Vietnam.
In Tuesday's match , Vietnam was held 0-0 at home. Right after the Oman referee blew the whistle, Team Vietnam head coach Park Hang-seo approached and shook his hands with his Thai counterpart Akira Nishino.
Then, Park argued with Thailand's goalkeeper coach Sasa Todic. A video clip shows Todic had a racist act and disdained Mr. Park's height.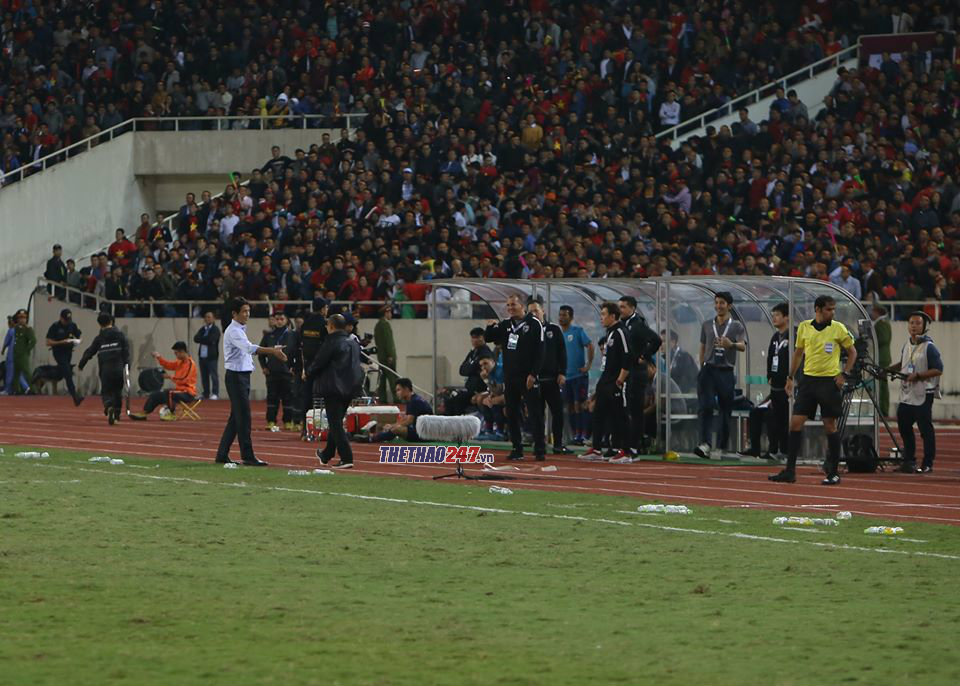 Todic violates FIFA's anti-discrimination clause, which  stipulates: "Discrimination of any kind against a country, private person or group of people on account of race, skin colour, ethnic, national ... or any other reason is strictly prohibited and punishable by suspension or expulsion."
The assistant of coach Nishino is facing the risk of being fired by the Football Association of Thailand. According to FIFA rules, Sasa Todic can be suspended for 10 games and fined at least 20,000 USD.
Speaking after the match, coach Park Hang-seo said: "A foreign Thailand assistant coach sometimes 'smirked at me' during the game. If he really wants to provoke me, then I am ready ".
Coach Akira Nishino  vows to bring the case to light: "I will definitely find out the reason. I am very curious to know if there is anyone other than Sasa in the Thailand coaching staff who has such a disrespectful behavior. "
VIDEO: "Huênh hoang" tới lò Kickboxing thách đấu, cao thủ Kungfu biến thành "bao cát"
Một diễn đàn võ thuật tại Việt Nam đã chia sẻ đoạn Clip màn tỷ thí giữa một võ sĩ kickboxing chuyên nghiệp và võ sư cổ truyền.