Phan Van Duc to recover in 4 months
Thứ tư, 18/09/2019 17:00 (GMT+7)
V-League SLNA FC midfielder Phan Van Duc will need 4 months to fully recover, according to his coach Nguyen Duc Thang.
Van Duc underwent knee ligament surgery in July in Singapore. Doctor Tan Jim Lee of Parkway hospital also performed a surgery for another Vietnamese national footballer centerbacker Dinh Trong. Trong and the 23-year-old Duc are rehabilitating together at the PVF Football Center in Hung Yen.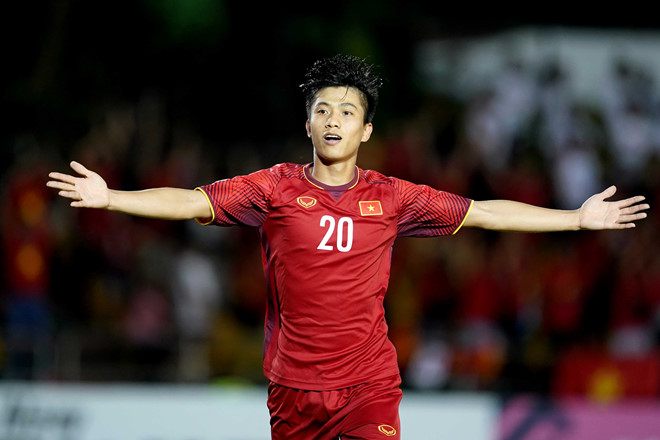 Van Duc's absence during the World Cup qualifying games will be a huge loss for team Vietnam as he has been a key player in Coach Park Hang-seo's strategy.
Van Duc played only once in a SLNA shirt this season. He sat out almost every important tournament match his club and national team played.
VIDEO: "Huênh hoang" tới lò Kickboxing thách đấu, cao thủ Kungfu biến thành "bao cát"
Một diễn đàn võ thuật tại Việt Nam đã chia sẻ đoạn Clip màn tỷ thí giữa một võ sĩ kickboxing chuyên nghiệp và võ sư cổ truyền.