VPF denies rumor of Hanoi taking on Quang Ninh at My Dinh national stadium
Author: Admin
14:00 | 10/10/2019
The Vietnam Professional Football (VPF) chairman has denied rumors that Hanoi and Than Quang Ninh will match up at My Dinh stadium, according to VTC.
Hanoi fans are excited about news that Than Quang Ninh might hold the match of round 26 of the V- league against Hanoi at My Dinh stadium. If so, Hanoi FC could celebrate their V-League championship with their home fans.
VPF, however, claimed that there was no such suggestion from Than Quang Ninh or Hanoi FC. They insisted that the last match of the season is to be held at Cua Ong stadium (Quang Ninh).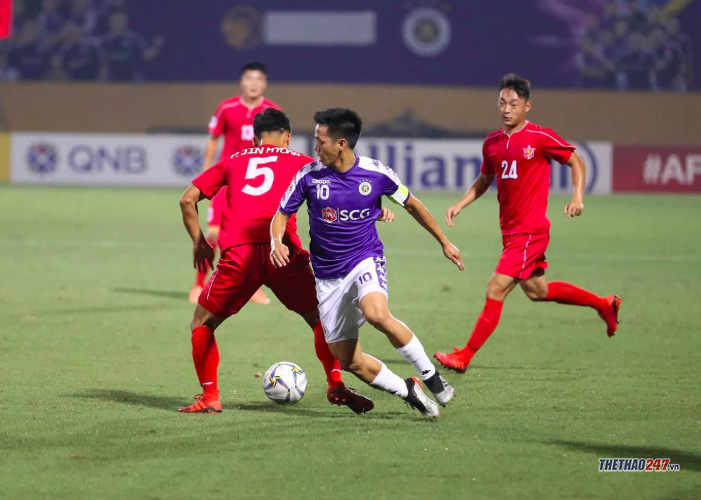 Hanoi cannot celebrate its V-League championship at home since Hanoi FC fans were banned from Hang Day Stadium until the end of the season after the flare incident caused by Nam Dinh fans at the stadium.
Hanoi FC got their early V-League 2019 championship  after a victory over SLNA as Than Quang Ninh earned 35 points and ranked third.
Hanoi is getting ready for the AFC Cup 2019 inter-zonal final match in North Korea. Hanoi tied 2-2 at home in the first leg. It is thought that Hanoi will have a tough away game.
ĐÔNG NHI BỊ TỐ HÁT NHÉP "NHẠC MỘT ĐẰNG KHẨU HÌNH MIỆNG MỘT NẺO"