Vietnam star admits fierce competition in U22 team
Author: Admin
14:08 | 09/11/2019
All players in Vietnam U22 team are vying fiercely for an official position in the squad, according defender Do Thanh Thinh.
"I feel that competition has been more intense this time. Everyone seems to be more focused in every training session. I will concentrate more and practice harder. The exercises focus on physical strength and tactics. I'm confident," Thinh said.
Thinh is one of four SHB Da Nang players in the U22 team for the SEA Games this year, alongside Ha Duc Chinh, Bui Tien Dung, and goalkeeper Phan Van Bieu.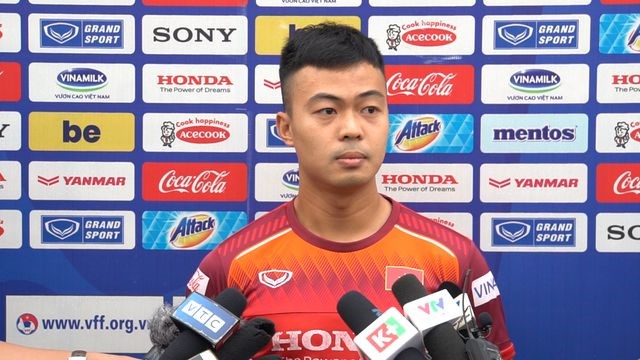 Thinh is a favorite player of coach Kim Han-yoon in the left wing. But if Doan Van Hau plays for the U22 team, Thinh might be left on the bench.
"I'll work harder and hopefully perform well to earn the coaching team's trust. I've trained with the U22 team long enough to understand coaches' requirements," Thinh shared his thought about possible competition with Van Hau.
"Everyone has his own advantage and together we are doing our best. "My dream is to play in the SEA Games and I will try to make it come true. I want to help Vietnam U22 win the gold medal. We are determined to do that," Thinh said.
Vietnam U22 is set to train in Hanoi until November 17 before a friendly with Myanmar U22 in HCM city.
Vietnam is in group B with Thailand, Indonesia, Singapore, Laos and Brunei at the SEA Games.