Van Quyet tops Vietnamese scoreboard of V-League round 23
Author: Admin
10:50 | 16/09/2019
Hanoi FC captain Van Quyet's goal in their battle against Viettel on Sunday put him atop the Vietnamese scoreboard in V-League round 23.
Viettel took the lead in the early going, leading 2-0 in the first half, but Hanoi came back strong in the second half to seal the 5-2 win.
Van Quyet scored a penalty goal. With a total of 9 goals so far this season, Quyet is followed by Quang Hai (Hanoi FC), Ho Tuan Tai (SLNA), and Mac Hong Quan (Than Quang Ninh) with one goal less.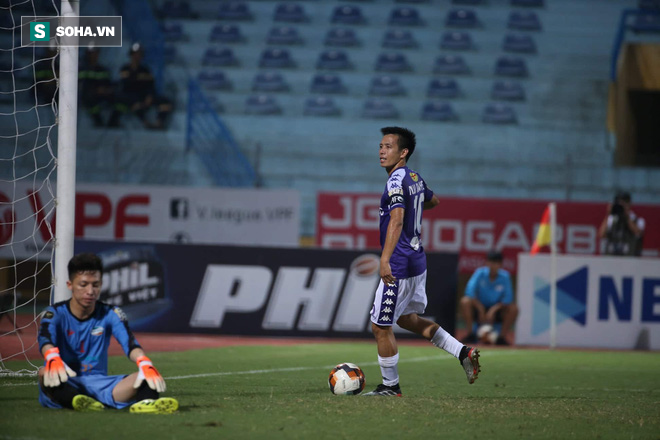 Including both domestic and foreign players, Pape Omar Faye (Hanoi FC) is in the lead with 14 goals, followed by Hoang Vu Samson (Quang Nam) with 13 goals, and Pedro Paulo (Sai Gon) and Do Merlo (SHB Da Nang) with 11 goals.
Hanoi's win will bring them closer to the Champions title as they are leading second-placed HCM City which was tied 1-1 with Nam Dinh while there are only three matches left in the V-League this season.