Van Quyet suspended until season end due to controversial collision
Author: Admin
19:55 | 11/10/2019
Hanoi FC player Van Quyet has been suspended by the VFF Disciplinary Committee until the end of this season after a controversial collision with SLNA player Tran Dinh Dong in V-League round 24.
Van Quyet and Dinh Dong had a violent collision at 26th minute of the Hanoi-SLNA match on September 19. Dinh Dong aggressively tackled the ball, but was injured by Van Quyet and had to leave the field immediately.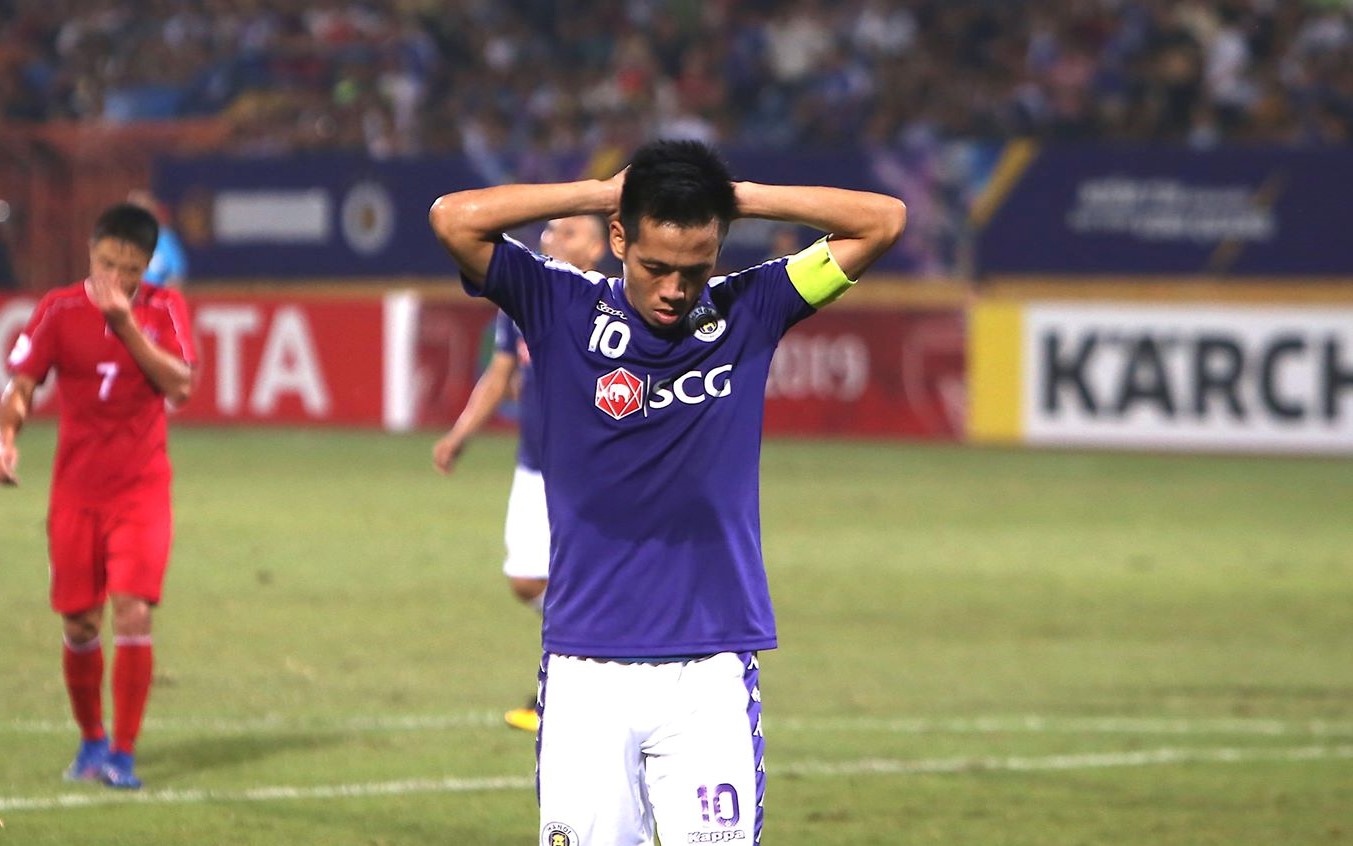 The video showed Dinh Dong's foul, but it was argued that Van Quyet should take responsibility for making contact with the bottom of his shoe. Referee Vu Nguyen Vu gave a yellow card to Dinh Dong only, but the Disciplinary Committee belatedly issued a penalty to the Hanoi captain this afternoon.
Van Quyet will be suspended for 2 matches (as for a red card) because of the injury to Dinh Dong. Van Quyet will be benched until the end of the season and will miss the finish of V-League 2019.
The Hanoi Club has had nothing but unhappy news in the past two days. First a disappointing draw in the AFC Cup, then its captain Van Quyet receiving a penalty. Hanoi FC can still win the championship, but without Van Quyet's help.