UAE speaks badly of Vietnam's sports facilities
Author: Admin
18:00 | 14/11/2019
UAE national team representative has explained the reason for his team's late arrival in Vietnam.
The UAE came to Thailand quite early to adapt to the weather in Southeast Asia. But they are scheduled to arrive in Vietnam on the night of November 12, only one day before their match against Vietnam. Speaking to the Kooora, the UAE Football Federation's Hassan Sahail said the team's schedule is going as planned.
"We had good training session in Thailand with all the necessary equipment and facilities, in contrast to Hanoi which lacks professional facilities and some problems might occur," Mr. Sahail said.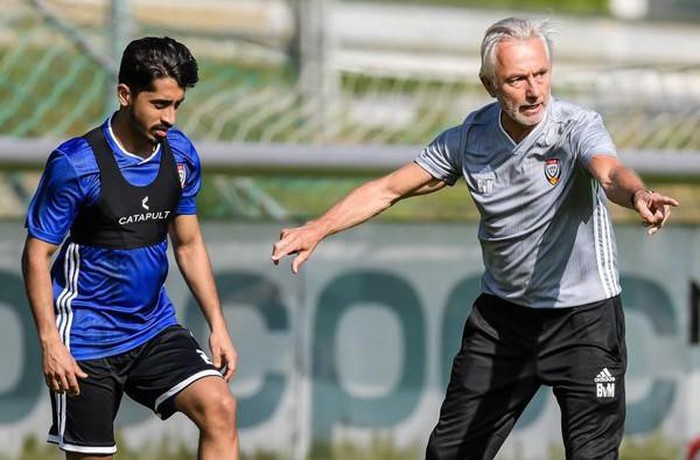 Sahail may be trying to put psychological pressure on the home team before the next match and at the same time raise the morale of the UAE players who are feeling the high expectation of their fans.
Their loss to Thailand pushed the UAE into third place behind Vietnam and Thailand. If they lose to Vietnam in the next match, their hopes of advancing will end.
A press conference for the two teams will take place before their training session tomorrow. This is an opportunity for the Vietnamese media to meet coach Bert van Marwijk, who led the Netherlands to the 2010 World Cup final.
ĐÔNG NHI BỊ TỐ HÁT NHÉP "NHẠC MỘT ĐẰNG KHẨU HÌNH MIỆNG MỘT NẺO"