Thailand to lose key player prior to World Cup qualifying match against Vietnam
Author: Admin
09:15 | 13/09/2019
Thitipan Puangchan's injury is more serious than at first thought. He must take a rest on medical advice for at least 8 weeks, according to Thai media sources.
The midfielder picked up an injury in Thailand's draw to Vietnam last week. He was then sent back to his home club for treatment and missed Thailand's 3-0 win over Indonesia.
A Thai doctor initially diagnosed a thigh muscle tear with a little knee pain and said he would need approximately 4 weeks to recover. But a later examination in a Japanese hospital showed a right hamstring injury that will take at least 8 weeks to recover.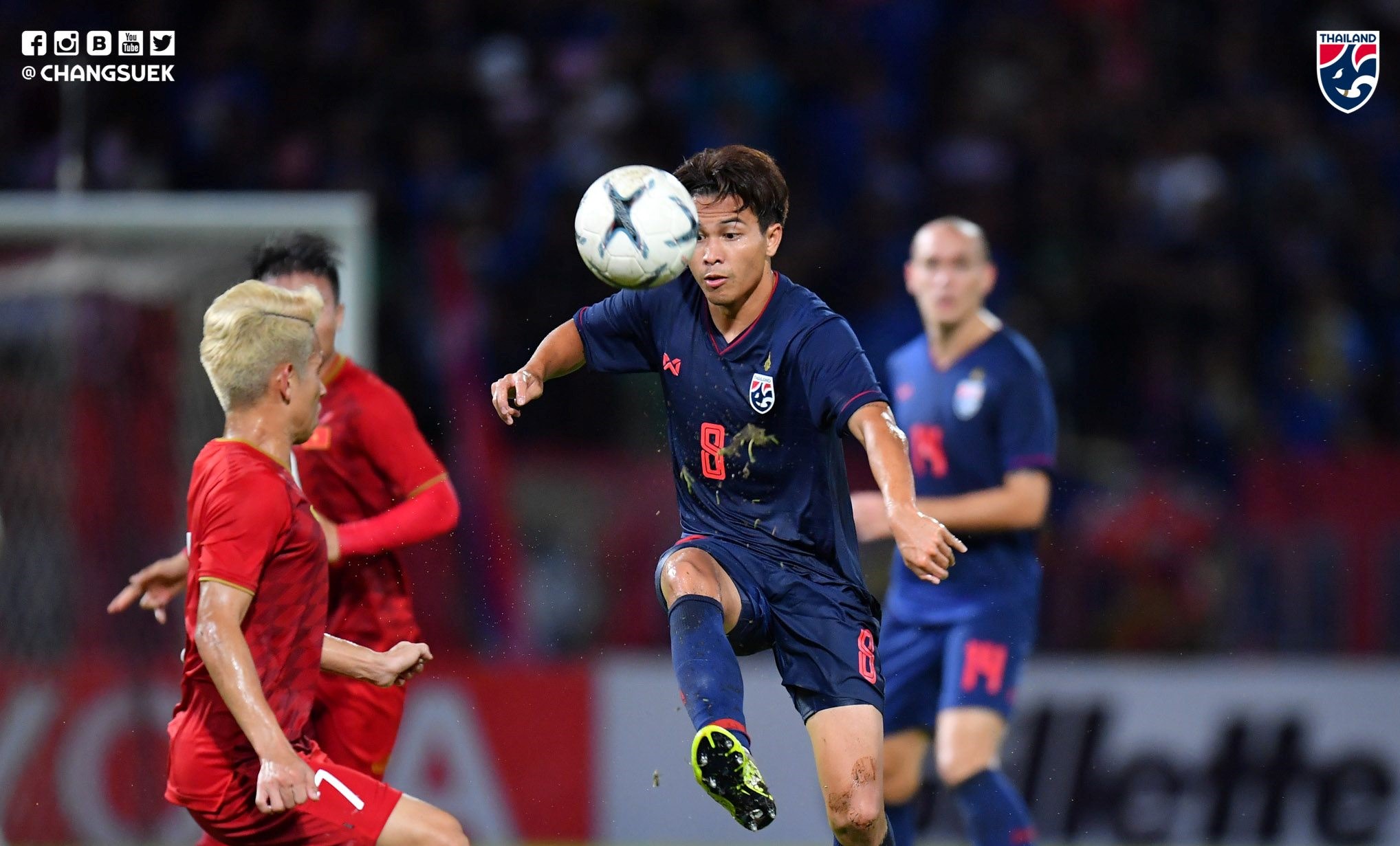 Thitipan will almost certainly lose his slot in the line-up for Thailand's upcoming 3 matches in the World Cup 2022 qualifiers, facing UAE (Oct 15), Malaysia (Nov 14) and Vietnam (Nov 19).
Number 8 Thitipan, playing alongside Sarach Yooyen, creates unremitting threats from the midfield. In the September 5 match against Vietnam, he was instrumented in almost every finish of Thailand's attacks. Thitipan's absence will be a huge loss for the Thais.
Thitipan Puangchan, one of 4 Thai national footballers playing overseas, is signed with Oita Trinita (8th-ranked in the J-League). The star trio of Chanathip, Theerathon, and Thitipand has been the key players of the Thailand national team under Coach Akira Nishino.