Thailand coach: 'Thailand admires and wants to follow Vietnam'
Author: Admin
18:00 | 18/11/2019
Thailand's head coach Akira Nishino has praised Vietnam's impressive performance, saying he wants to learn from Vietnam's football development.
Nishino was speaking at a press conference ahead of the World Cup 2020 qualifier against Vietnam in Hanoi on Tuesday.
Reporter: What do you think about Vietnam's play style?
Akira Nishino: "We admire Vietnam's outstanding performance. They have won impressively other ASEAN and Asian opponents. Vietnam and Thailand are archrivals in football. Vietnam's football is an example for Thailand to learn and improve in the near future."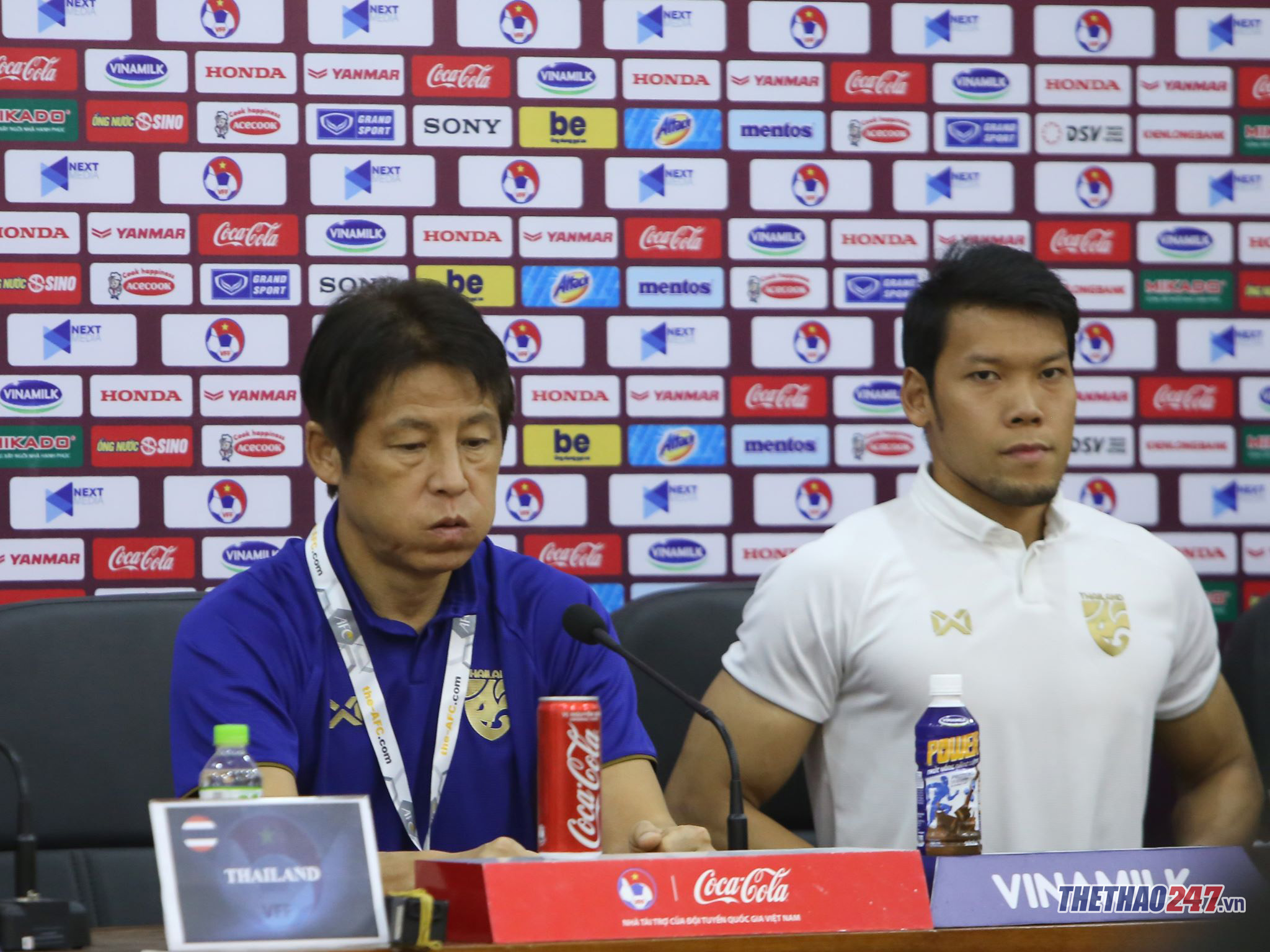 Reporter: Is the goal of earning 6 points from Vietnam and the UAE putting a lot of pressure on your players?
Akira Nishino: "Our mission is difficult but we will try our best to gain as many points as possible. We are full of determination and solidarity to beat Vietnam."
Reporter : Did you set the goal of bringing Thailand back to their No.1 position in ASEAN's football?
Akira Nishino: "When I came to Thailand, I realized that Vietnam had made significant progress in Asia. But I think Thailand has the potential to grow further. They need to work harder to take their No.1 position back."
Reporter: You refused using the training field designated by the Vietnam Football Federation. Is that due to tactical reasons?
Akira Nishino: We appreciate the VFF's support. However, I chose a private training field as I have made some tactical and personnel changes. I don't want the media to interfere."
Vietnam will host Thailand at My Dinh stadium at 8:00 p.m on Tuesday.
Vietnam currently leads group G with 10 points after 4 matches while Thailand is at second place with 7 points.