Quang Hai: "My dream is to play overseas'
Author: Admin
14:05 | 15/11/2019
Nguyen Quang Hai, who was awarded V-League 2019 Best Player title at a ceremony on Wednesday in Hanoi, spoke of his dream of playing abroad.
The No.19 midfielder surpassed many other impressive players, including Hanoi FC captain Van Quyet, to be named Player of the Year 2019.
He told the award ceremony: "For me, there are many excellent players in 2019. This award is not just for me, but for all players with their wholehearted dedications to their club. Van Quyet deserves it and there are many others deserving it. So I want to give this prize to all players.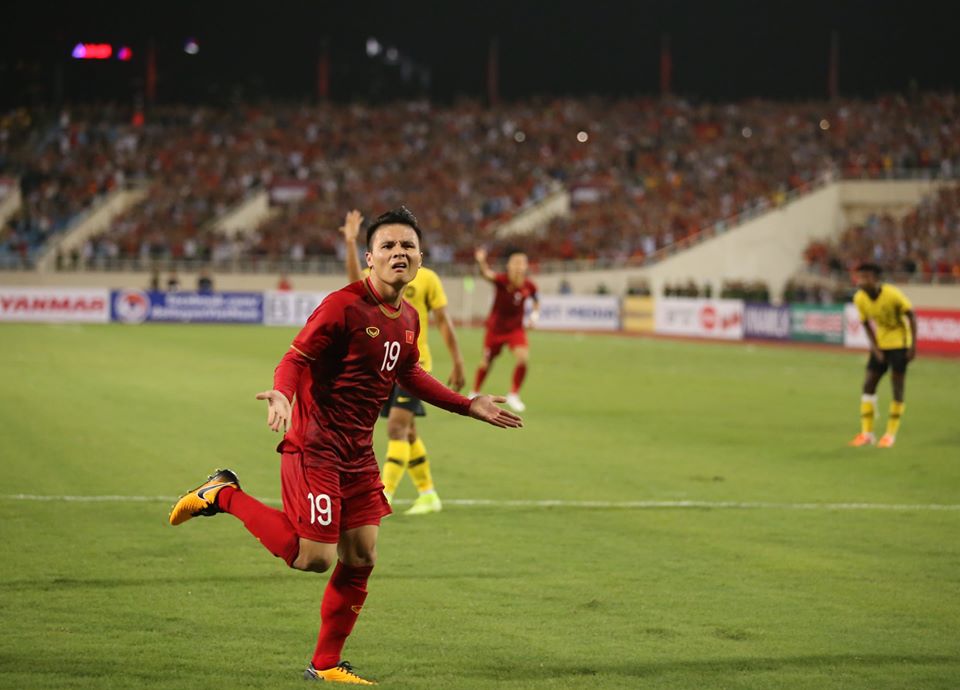 "The whole team  and I are happy with the 2019 season as we successfully defended the championship and won the National Cup title for the first time. I think there are still many goals that we will pursue and achieve. There was a bit of regret in the AFC Cup, but the team did our best. The goal is clear, but we wouldn't put much pressure on it and deal with it one by one."
"My physical condition is very good now. I'm used to the density of competition. Playing abroad is my dream, but for now I want to focus on the matches of the national team and the U22 team at the SEA Games, " VNN quoted Quang Hai as saying.
Quang Hai is also named in 2019 V-League best lineup, along with his three teammates in Hanoi FC: Pape Omar, Van Quyet, and Van Hau. The midfielder is currently training at the VFF Center to prepare for two matches against the UAE and Thailand in November. Afterwards, Quang Hai and U22 Vietnam will conquer the gold medal in SEA Games 30 in the Philippines.