Malaysia's 6-0 win over Sri Lanka doesn't guarantee a victory over Vietnam, Norshahrul
Author: Admin
10:48 | 09/10/2019
Malaysia's principle striker Norshahrul Idlan Talaha said that the encounter with Vietnam will likely be very different from their overwhelming exhibition win over Sri Lanka 6-0.
Talaha, who has played for the national team since 2007, has been witness to the thrilling confrontations between the "Malay Tigers" and Vietnam for more than 10 years.
In the second leg of the AFF Suzuki Cup 2014, Norshahrul found  Vietnam's net  at My Dinh  Stadium in Malaysia's 4-2 victory, eliminating Vietnam and their coach Toshiya Miura from the tournament.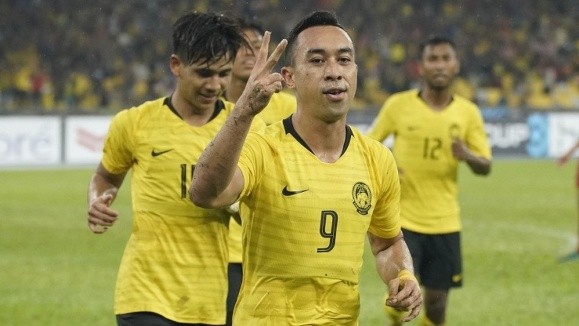 As the October 10 match against Vietnam draws near, all eyes are on Norshahrul.
"There's no problem with training here (in Hanoi) thus far. The team is ready physically and mentally to face Vietnam," said Norshahrul during a training session on October 8.
>>> Malaysia announces final squad for World Cup qualifier against Vietnam
Earlier, Malaysia had an exhibition match against Sri Lanka, yet Vietnam and Sri Lanka are two completely different animals and Norshahrul did not forget to warn his teammates:
"The result against Sri Lanka cannot be used as a gauge for this game (against Vietnam).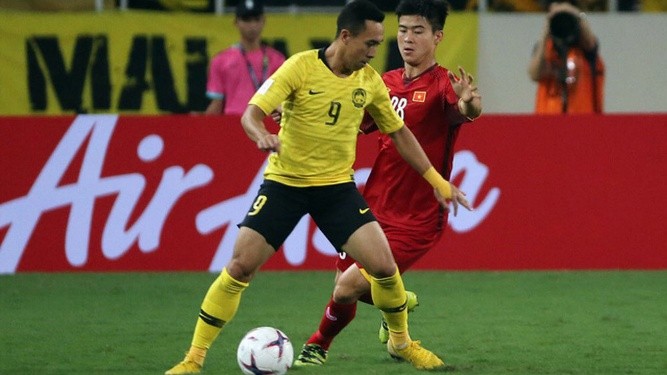 Sharing Norshahrul's opinion, veteran defender Zafuan Razak said, "Vietnam is much tougher than Sri Lanka. Our victory over Sri Lanka helped us feel more confident and united. But the team cannot expect everything to be the same. "
Zafuan Razak, who has played 83 times for the national team, is likely to be tapped by coach Tan Cheng Hoe to play in the center-back position alongside Shahrul Saad. These will be  two walls that Cong Phuong and the Vietnamese national team need to break through in the battle on October 10 in Hanoi's My Dinh Stadium.
>>> Park Hang-seo finalizes Vietnam's 25-man roster against Malaysia and Indonesia