Malaysia obsessed by 0-10 defeat to UAE
Author: Admin
21:00 | 09/09/2019
Malaysia has been obsessed by a 0-10 loss to the UAE at the World Cup qualifier four years ago.
Malaysia will take on the UAE at home on Tuesday in the second match of the World Cup 2022 qualifiers. Coach Tan Cheng Hoe's team may have regained confidence after a 3-2 away win against Indonesia last week but the memory of the catastrophic defeat remains, Malaysian media reports.
"The bad news is Omar has just recovered from an injury and the 28-year-old is ready to defeat Malaysia again," the New Strait Times wrote about Omar Abdulrahman who scored a hat trick in the previous match.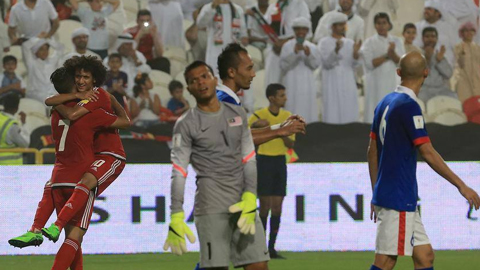 "We have a home advantage against the world's 65th-place team. There is no reason to be scared of them. All players should do their best. The chance is equal for both teams," said Malaysia's football federation head Datuk Hamidin Amin.
Malaysia got three points in their World Cup 2022 opener against Indonesia. Vietnam and Thailand earned 1 point each. Indonesia and the UAE have yet scored a point.