Hanoi FC's expensive player benched until season ends
Author: Admin
15:10 | 19/09/2019
Hanoi FC has not let its expensive Iranian rookie step foot on the pitch despite the season ending soon.
In July, the club spent 400,000 euro to have Sajjad Moshkelpour on loan for their V-League and AFC Cup matches.
Moshkelpour, 29, who is 1.88m tall and plays well at both midfield and defensive positions, was expected to be a replacement for Ding Trong in the defensive line. But he has sat out over during the last 3 months since the loan contract was signed.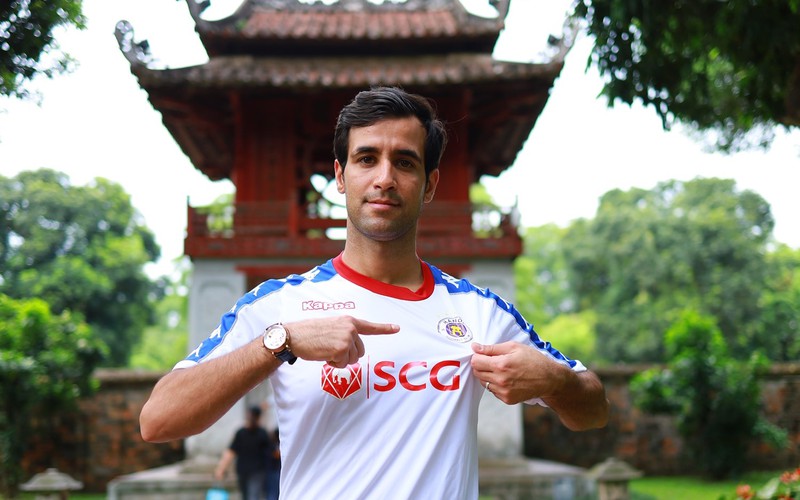 The Hanoi FC coach prefers local defenders – Thanh Chung, Dinh Tien Thanh, Duy Manh, or even midfielder Dau Van Toan.
It's unclear why Sajjad has been left out of the team line-up, but there's hope that he might be fielded to neutralize the opponent's attack in the next AFC Cup  inter-zonal final against North Korea on April 25.
Hanoi FC still has an opportunity to seize triple titles in the V-League, the National Cup and AFC Cup 2019, so it's unlikely they will waste a valuable talent like Sajjad Moshkelpour.