Hanoi FC to renew contract with goalie Phi Minh Long
Author: Admin
15:34 | 29/10/2019
Celebrating the club's 2019V-League championship yesterday, Hanoi FC confirmed the renewal of its contract with goalkeeper Phi Minh Long.
Managing director Nguyen Quoc Tuan said: "Hanoi FC and Phi Minh Long have nearly completed negotiations. A new three-year contract will be signed this week if things go smoothly. I can't now reveal details about how much the contract will cost."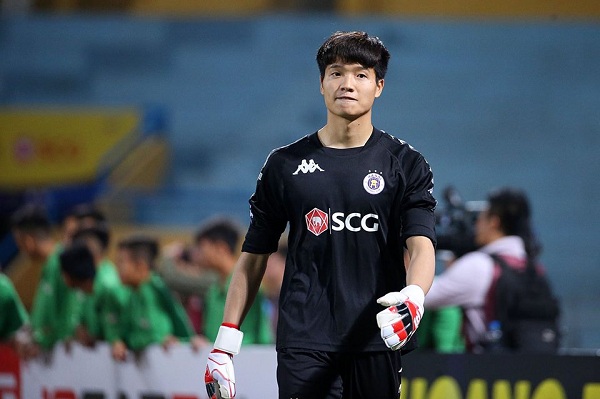 Phi Minh Long trained with Hanoi FC and was expected to be one of the top goalkeepers for the club and the national team. But, an error in the SEA Games match against U22 Thailand 2 years ago hurt his career. Since then Long has been benched and was not summoned to the national team.
Minh Long has started only once, against Quang Nam last week, but he conceded 2 goals, resulting in a 2-2 draw.
If Phi Minh Long contract is activated, this will be the first move of Hanoi FC after their championship among rumors about coach Chu Dinh nghiem, goalkeeper Bui Tien Dung or midfielder Quang Hai.