Hanoi FC gets stadium ban, fine of 3,700 USD
Author: Admin
19:00 | 13/09/2019
The Vietnam Football Federation disciplinary committee has proposed a ban of Hanoi FC's stadium for two matches following a serious incident this week.
During Wednesday's match between Hanoi FC and Nam Dinh, some Nam Dinh fans fired flares, one of which seriously injured a female Hanoi fan.
The disciplinary committee proposed that spectators not be allowed into Hang Day stadium to watch Hanoi FC's next two home games against Viettel (September 15) and Quang Nam (October 4).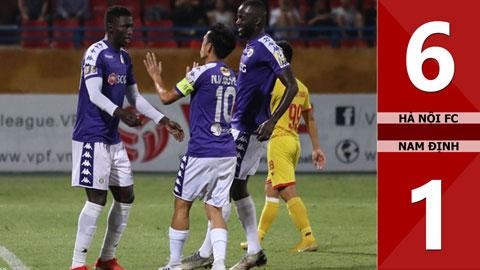 Hanoi FC will also be fined 3,000 USD for the flare incident and another 700 USD for their fans' bad behavior.
Nam Dinh FC will also be fined 3,700 USD for the same incident. Nam Dinh supporters will be banned from the next two away games against Khanh Hoa (September 21) and Sai Gon (October 19).