VFF demands criminal penalties for shooting flares at Hanoi-Nam Dinh football match
The Vietnam Football Federation (VFF) will file a complaint with the police calling for an investigation of the flares which caused serious injuries to a female fan during in last night's Hanoi-Nam Dinh football match.
Some fans attacked the opposite side of Hanoi's Hang Day stadium with flares during a V-League match.
The resulting injuries were reported to be extremely serious and both teams face heavy punishment for failing to control spectators' behavior, according to the VFF  Disciplinary Committee. The VFF said the police will handle any criminal charges against overzealous fans.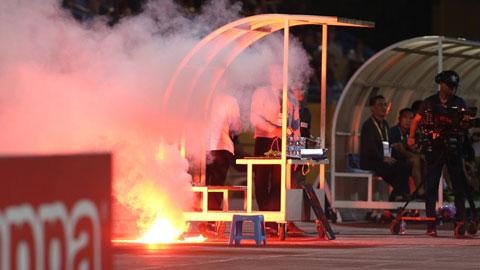 "Nam Dinh fans didn't just burn but shot the flares. They disrupted security and order and threatened people's lives. The case calls for more than a fine. We will refer the case to the police for criminal investigation," Vu Xuan Thanh, Head of the VFF Discipline Committee, told the media this morning.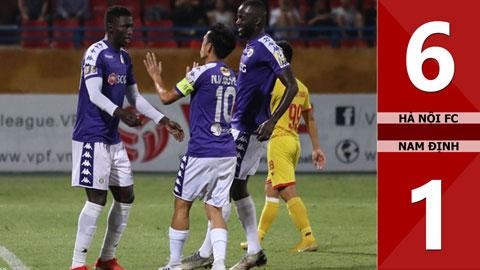 Nam Dinh fans fired dozens of flares. One flare fired from stand B to stand A, hit a female fan identified as To Huyen Anh leaving a gash on her leg. She was rushed to the hospital where she underwent 2 surgeries overnight.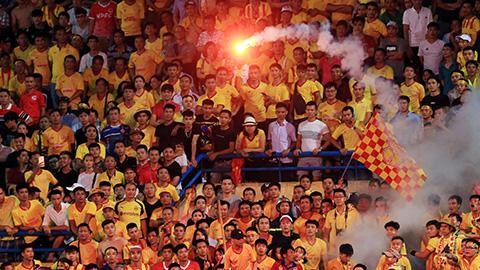 As the visiting fans continued to shoot off flares, many spectators left early before the match ended, out of concern for their safety.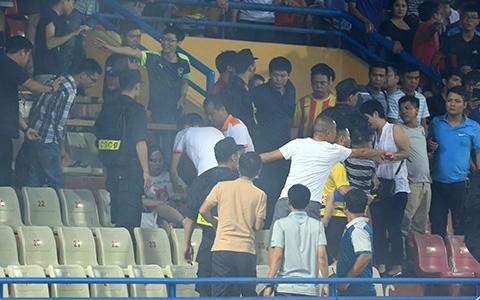 "This behavior has gone too far. We will convene a meeting with the organizer, VPF and VFF, for assessment. Hanoi FC will be punished for their lax security. Some Nam Dinh fans will also receive heavy punishment. This incident was destructive," said Disciplinary Committee head Vu Xuan Thanh.