Van Hau: 'Language barrier is not a big challenge'
Doan Van Hau has returned to Hanoi after Vietnam's draw against Thailand in the World Cup 2022 qualifier opener. The 20-year-old is on loan to Dutch club SC Heerenveen for one season.
His one-year contract is worth about 1.5 million euros (38.3 billion dong), making him the best paid Vietnamese footballer in history as well as the first to play for a Dutch club.
He told Vietnamese media that he studied the club and deemed it a good move for his football career."I always dreamed of playing abroad and, at my age, playing for Heerenveen is a great joy. I was supported by the team in daily life and in training to help me quickly fit in with the new club. The language barrier was not a problem.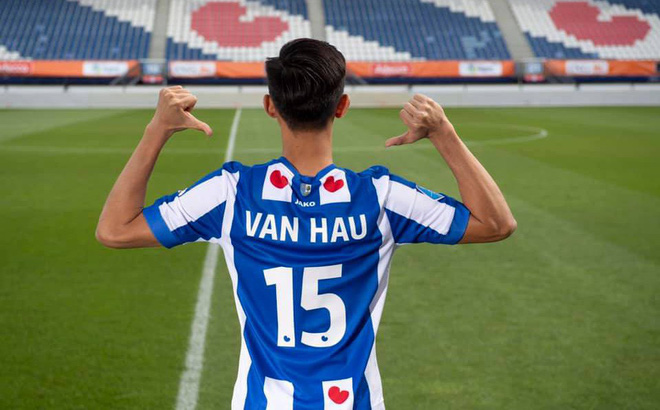 This is for sure a dream place for me. Of course, winning a starting position will not be easy, but I love challenges and I will train hard to be given that chance by the coach."
Van Hau was set to train with Heerenveen for the Ajax Amsterdam match on September 14, but he couldn't join the club on time due to a delay in obtaining a work visa.
In 4-5 days Van Hau will have his visa for the Netherlands, and if things go smoothly, he will make his SC Heerenveen debut in the match against FC Ultrecht on September 22.