Thai midfielder confident to win 6 points from Malaysia and Vietnam
Author: Admin
10:59 | 13/11/2019
Thailand's midfielder Sarach Yooyen has recently told reporters that Thailand will defeat Malaysia and Vietnam to win 6 points.
After the three unbeaten-match streak, Thailand will face tough rivals Malaysia and Vietnam. Speaking before the match against Malaysia, Thai midfielder Sarach Yooyen said Thailand has prepared carefully for the game:
"The whole team is confident. After two days of hard practicing both physically and mentally, we will move on to tactical training to prepare for the game against Malaysia. The players will do their best and follow coach Akira Nishino's instructions, " Sarach Yooyen said.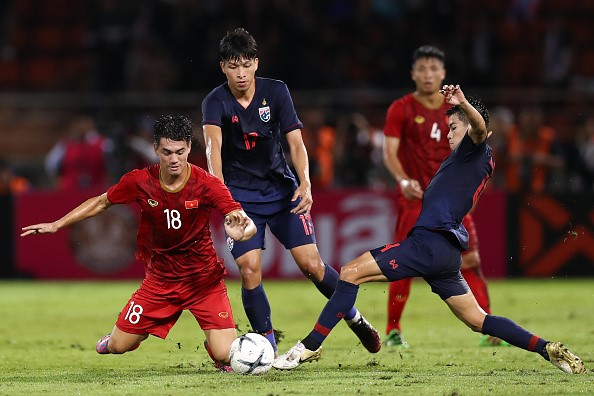 Talking about Thailand's goals in the next two matches, the Muangthong United player said: "We intend to achieve 6 points in two matches against Malaysia and Vietnam. But, we need to do well one by one. The first match will be with Malaysia, and then Vietnam, " the 27-year-old player said.
Sarach Yooyen is one of the best midfielders in Thailand at the moment. He won the 2015 SEA Games Gold Medal with Thailand and won the AFF Cup Championship for two consecutive years in 2014 and 2016 under coach Kiatisuk.
In the first three matches of the 'War Elephants' in the 2022 World Cup Qualifiers, Yooyen proved his stable performance besides Chanathip and Thitipan. He received absolute trust from Nishino.
In Thailand's away match on November 14, the Muangthong United player will play an important role in ensuring the success of the home team.