Park Hang-seo points out 3 most dangerous players of Malaysia
In a pre-match press conference on October 9, head coach of the Vietnamese National Team Park Hang-seo named 3 dangerous players for Malaysia: Safawi Rasid (11), Syafig Ahmad (20), and Mohamadou Sumareh (13).
Park praised the Malaysia lineup, saying: "They are different from 2018 with more naturalized players. Malaysia's midfield is now more stable. Player number 20 is good at penetrating the penalty area, while the wing have speed and their rate of scoring is very high. So we must be cautious."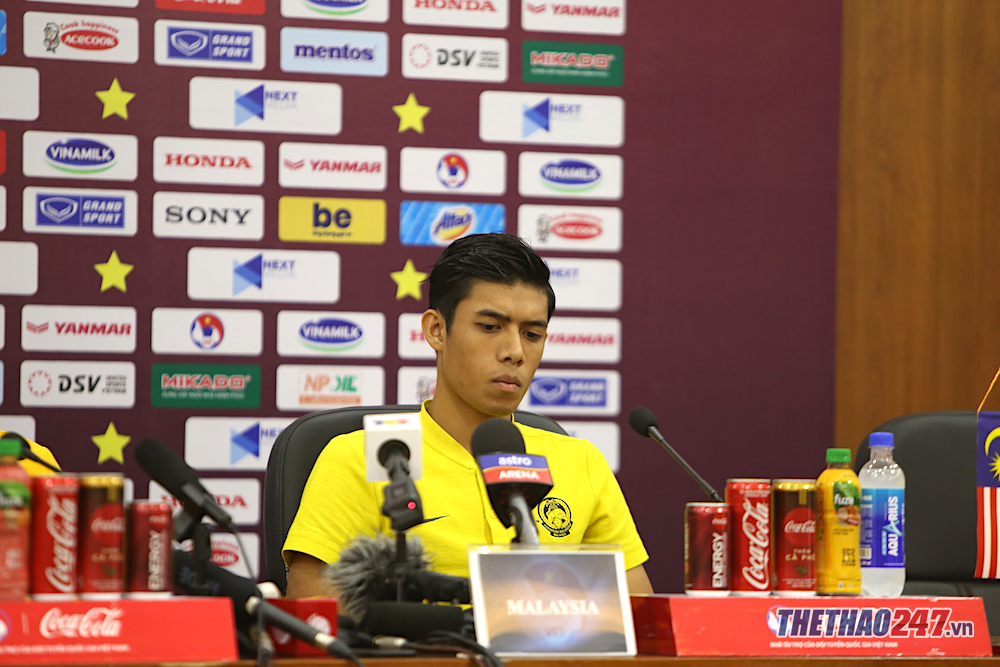 Safawi scored a brilliant penalty goal against Vietnam in AFF Cup 2018. Sumareh, a Gambian-born player, has faced Vietnam in 3 AFF Cup matches. The solidly-built shooter will be a dangerous weapon for coach Tan Cheng Hoe.
Syafig is considered the most talented starter for Malaysia. He scored a hatrick against Sri Lanka in a friendly on Saturday.
>>> Vietnam should keep an eye on Siafiq, says Malaysian media
Syafig told the press conference, "Vietnam is at their peak, but we are hoping for a good outcome. I want my teammates to be confident about the match tomorrow, but we 'll need to improve to beat a strong rival like Vietnam."
>>> Malaysia's 6-0 win over Sri Lanka doesn't guarantee a victory over Vietnam, Norshahrul