Malaysia coach cautious about Vietnam without Dinh Trong-Van Duc duo
Head coach of the Malaysian National Team Tan Cheng Hoe says the absence of the key duo Dinh Trong and Van Duc of team Vietnam doesn't mean an advantage for his team.
Duc and Trong delivered an impressive performance in Vietnam's AFF Cup 2018 match against Malaysia.
Duc played extremely aggressively and made passes that allowed Huy Hung and Duc Huy to score two goals in the first leg of the final, while Dinh Trong neutralized the Malaysian attackers.
Van Duc and Dinh Trong will be sidelined for the October 10 match due to injury. But Tan Cheng Hoa takes nothing for granted.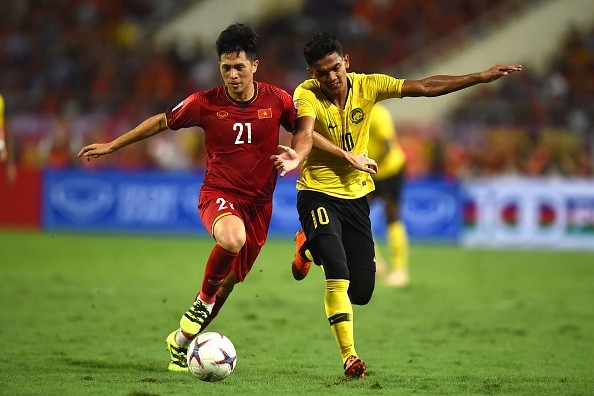 "Van Duc and Dinh Trong are good. But this is not necessarily an advantage for us. Malaysia players should focus and do their best in tomorrow's match," said the 51-year-old coach.
Malaysia's forwards are not at their peak. None have scored in the domestic league. But Tan is confident of the methods he's using.
"Malaysia's domestic league has many native and foreign players, who have scored many goals. As a coach, I always choose the best players to serve the national team.
I support and encourage them to boost their confidence and draw out their best ability."
Coach Tan Cheng Hoe said, " I 'm doing my best to prepare my players for the match tomorrow. Hopefully, we will advance to the next qualifying round of the World Cup.
We use foreign players because they are strong and understand their coach's tactics."
The Vietnam-Malaysia match will kick off at 8:00pm on October 10 at My Dinh Stadium in Hanoi.