Vietnam once again ties to Thailand, staying on top of Group G
Author: Admin
08:59 | 27/11/2019
Vietnam once again draws to Thailand on the sixth matchday of World Cup 2022 qualifiers. Dang Van Lam is the brightest star of the match who saved Vietnam from conceding many goals
HIGHLIGHTS
FT: Vietnam 0-0 Thailand
Despite a flurry of late chances for the visitors, the game ends 0-0 and Vietnam remain top of Group G.
82' How did they miss?!
Three brilliant chances in one go for Thailand a tap in possibly for Ekanit Panya but some brave defending from Doan Van Hau and Dang Van Lam keeps the score at 0-0.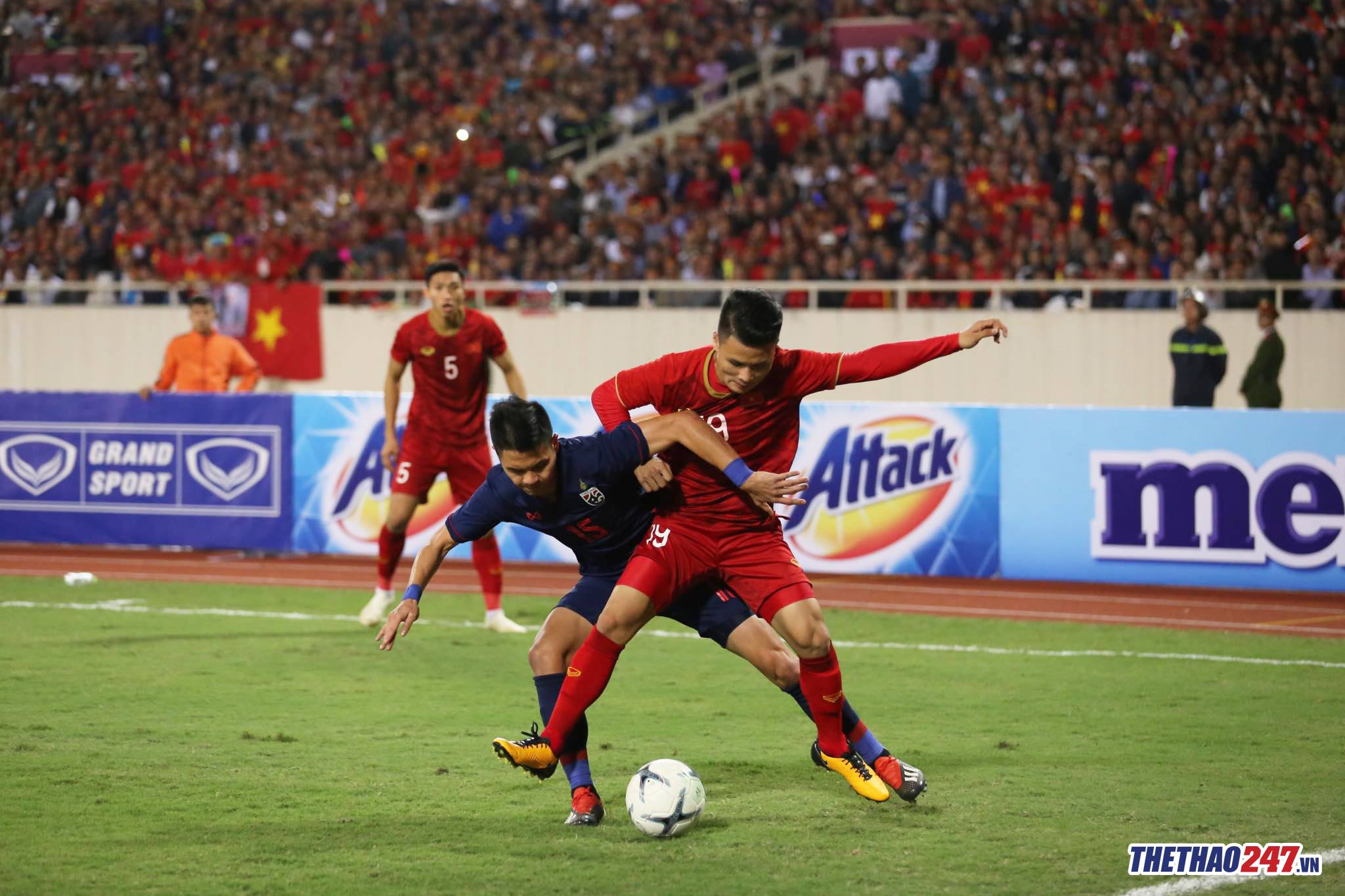 78' Great strike, great save!
A stinging effort from distance is saved expertly by Vietnam goalkeeper Dang Van Lam.
72' Super sub?
Nguyen Cong Phuong has replaced Do Hung Dung for Vietnam. Is this written for him
68' Corner played in!
Nothing comes for Vietnam in the end, but they look far the better team at this stage.
52' Best chance!
Nguyen Van Toan with a sensational opportunity to open the scoring but he somehow blazes over the bar.
51' GOA...Offside!
A great chance for 1-0 to Vietnam but the flag goes straight up and rightly so.
Second half kick-off!
Thailand gets things going in the second period with the score 0-0
HT: Vietnam 0-0 Thailand
All square at the break with two instances standing out. A penalty save by Dang van Lam of Vietnam and a goal for the Golden Dragons disallowed for a foul inside the box.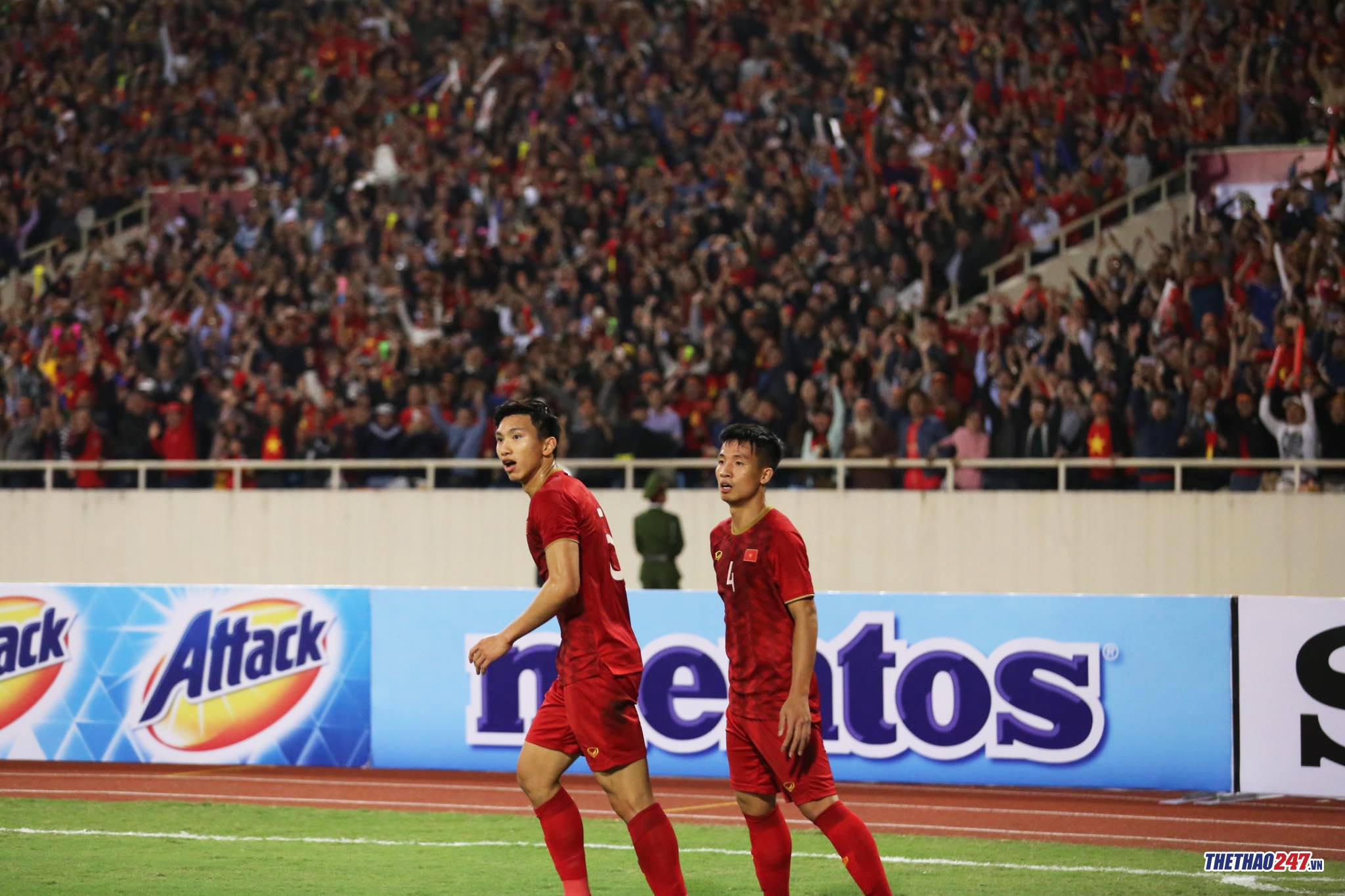 45' Stinging effort!
Narubadin Weerawatnodom with a ferocious strike towards the Vietnamese goal but it hits the side netting.
31' GOA....disallowed!
Vietnam thought they had made it 1-0 via a towering header in the box, but the ref blows for a foul on Thai goalkeeper Kawin Thamsatchanan.
28' SAVED!
Dang van Lam makes a terrific save to deny Theerathon Bunmathan and Thailand an early goal.
27' PENALTY!
A push inside the box has been deemed as a foul by the referee and Thailand have a chance to hit the front line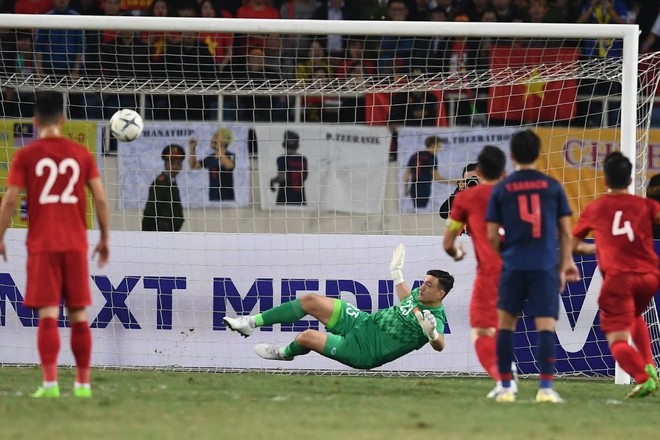 26' Thailand counter!
Some great counter attacking from the War Elephants but Teerasil Dangda's shot
20' Vietnam threatening!
Both sides are probing at this point, but something about the Golden Dragons suggests they might be dangerous on the counter.
7' Half chance for Vietnam!
Nguyen Quang Hai with a spectacular overhead cross but Nguyen Tien Linh is unable to head it
5' Early Thai pressure!
Thailand with a bit of pressure on Vietnam and a free-kick which comes to nothing.
Kick-off!
Vietnam get us going in this game.
According to Sports442 News, Vietnam will encounter Thailand in the framework of World Cup 2022 qualifiers. After losing to Malaysia, Akira Nishino is facing difficult situation while Vietnam thrashed UAE to take top spot.
Park Hang-seo has announce the 23-man roster to attend the match. Accordingly, Huu Tuan and Huy Hung will be eliminated from the list and Le Van Dai, Trong Hung are added to the roster.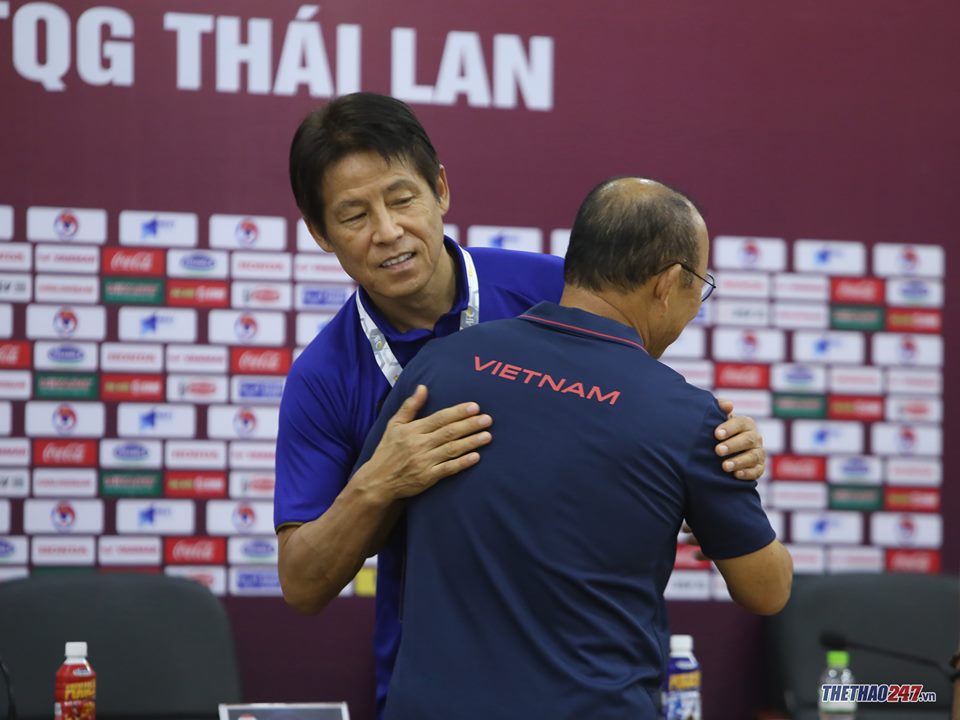 The last time Vietnam won Thailand at home was 21 years ago. Which they defeated Thailand in Tiger Cup 1998.
In the pre-match press conference of Vietnam vs Thailand match, Akira Nishino expressed his admiration to Vietnam's deveopment with success in the past two years. The Japanese coach stated that Thailand needs to learn from Vietnam,
Meanwhile, Park Hang-seo shared that he had the best preparation for the live streamed match of Vietnam vs Thailand. The Korean coach understand the expectation of Vietnamese supporters.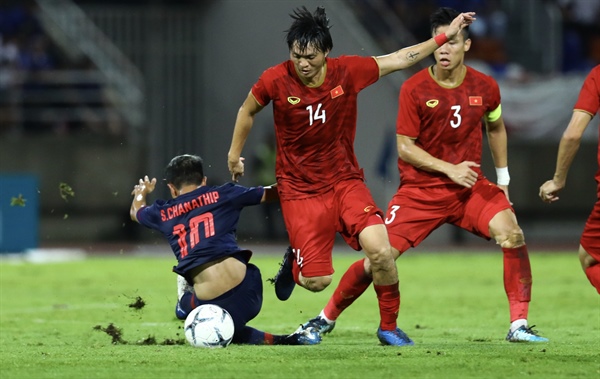 Possible line-ups Vietnam vs Thailand:
- Vietnam: Dang Van Lam, Que Ngoc Hai, Do Duy Manh, Bui Tien Dung, Doan Van Hau, Do Hung Dung, Nguyen Tuan Anh, Nguyen Trong Hoang, Nguyen Cong Phuong, Nguyen Tien Linh, Nguyen Quang Hai.
- Thailand: Siwarak Tedsungnoen, Narubadin Weerawatnodom, Theerathon Bunmathan, Pansa Hemviboon, Manuel Bihr, Phitiwat Sukjitthammakul, Sarach Yooyen, Ekanit, Supachok Sarachat, Chanathip, Supachok.