Hanoi FC captain condemns flares
Hanoi FC captain Van Quyet has strongly criticized fans for setting off flares at a recent match in Hanoi, saying flares must never be used in a stadium, for the sake of the safety of the spectators.
"This is dangerous. I hope fans reconsider their actions. We are happy to welcome fans but such dangerous behavior is disconcerting," said Van Quyet.
Not only players but also fans are concerned. I hope that fans will support us without endangering themselves or others."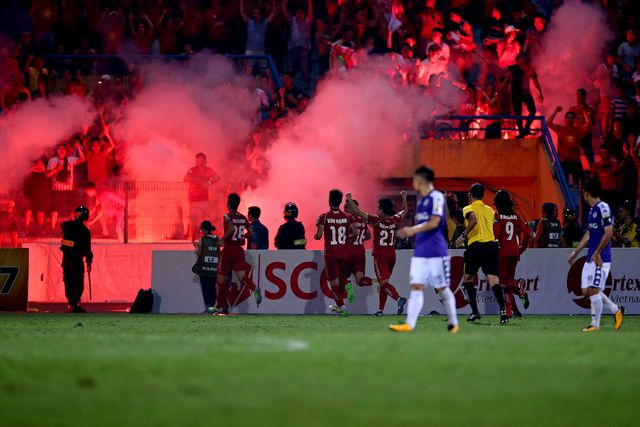 The Hanoi-Nam Dinh match on Wednesday saw dozens of flares set off by Nam Dinh fans. A female fan was seriously injured and hospitalized after being hit by a flare.
"I saw the flare dart over my head. We visited the unfortunate fan at the hospital," Van Quyet said.
Setting off flares in the V-League is not new but this is the first time it has caused an injury.
"Nam Dinh fans are enthusiastic. They travelled a long way to support their team. This incident should be a lesson for all the fans. They should support their clubs in a positive and civilized fashion," said Quyet.