AFC Cup 2019 Final: Van Quyet fires, Hanoi pulls off a win over Binh Duong
Author: Admin
14:30 | 31/07/2019
The only goal of Van Quyet helps Hanoi get a huge advantage against Binh Duong in the AFC Cup ASEAN zonal final.
Both teams entered the game with the high spirit. The clash between two Vietnamese representatives is important for Vietnam to affirm its position in the continent.
Having its home advantage, Binh Duong started confidently to attack directly its opponents' wings. With their air ball techniques, Hanoi was struggling to dispute all the phases.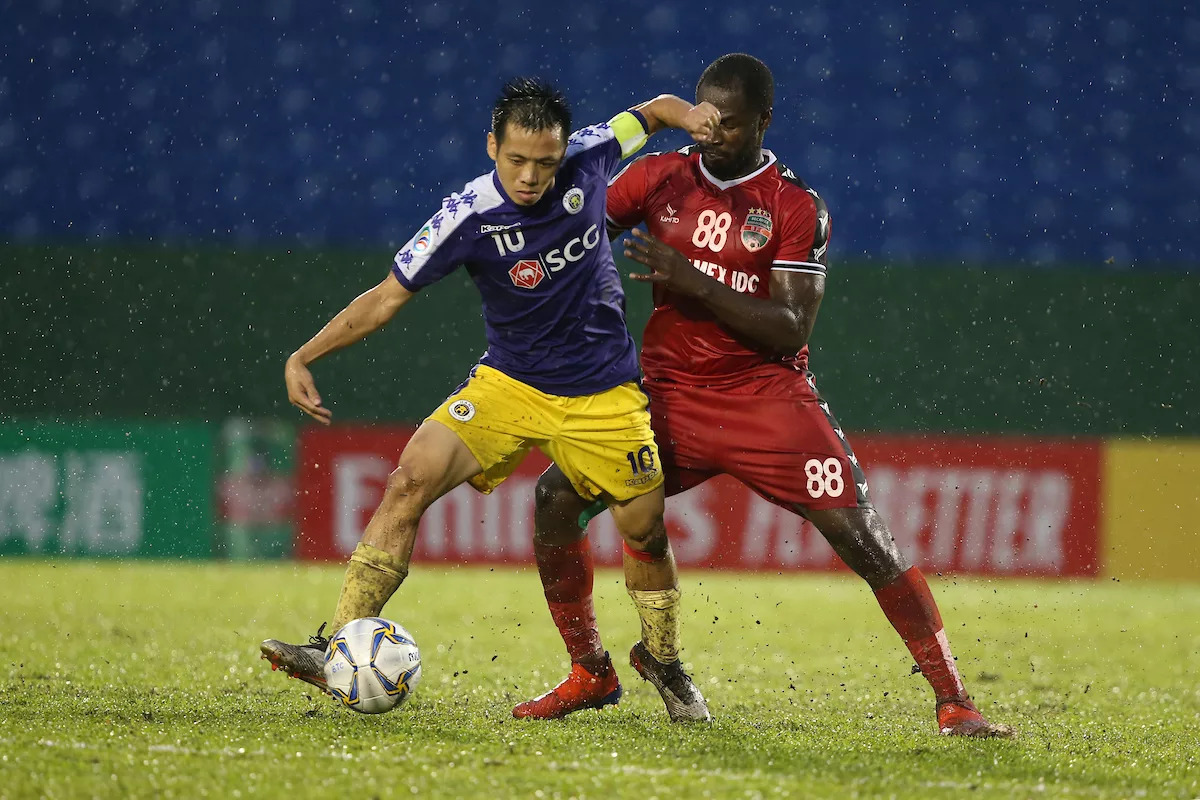 However, Hanoi surprised by scoring the first and only goal. In the 32nd minute, Binh Duong side Thien Duc had a ungainly foul to Ngan Van Dai (Hanoi) in the penalty area and helping Hanoi get a penalty kick. On the 11m shot, captain Van Quyet had to take 2 shots to finish but finally hit the ball at the back of the net, bringing the advantage to the Capital team.
After the break, Becamex Binh Duong continued to play higher to the rival side to find an equalizer. However, coach Nguyen Thanh Son side was completely helplessly facing organized and extremely disciplined defense of Hanoi.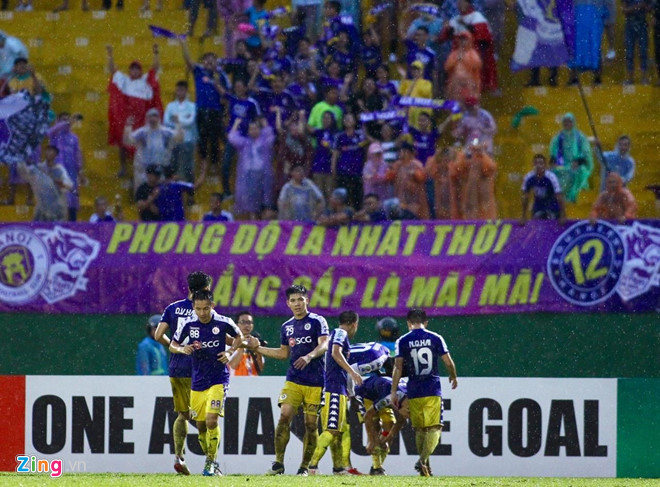 Meanwhile, Hanoi accepted to play deeper yet possessed the most significant opportunity in the whole of the second half. Senegalese Pape Omar passed 2 opposing defenders and both goalkeepers on Binh Duong side. But when the goal was blank, this player kicked the ball to hit the post in an unbelievable way.
Despite efforts to the last minute, It was impossible for Binh Duong to successfully break Hanoi and accept a 0-1 defeat at home. Regarding Hanoi side, 1 goal for an away game is also a great advantage for them to enter the second-leg.
Hanoi FC and Dinh Duong Line up